Backyard Vacation Ideas
Vacation can be as close as your backyard. Check out 10 ways to make your backyard the perfect place for your next vacation! Backyard Vacation Ideas!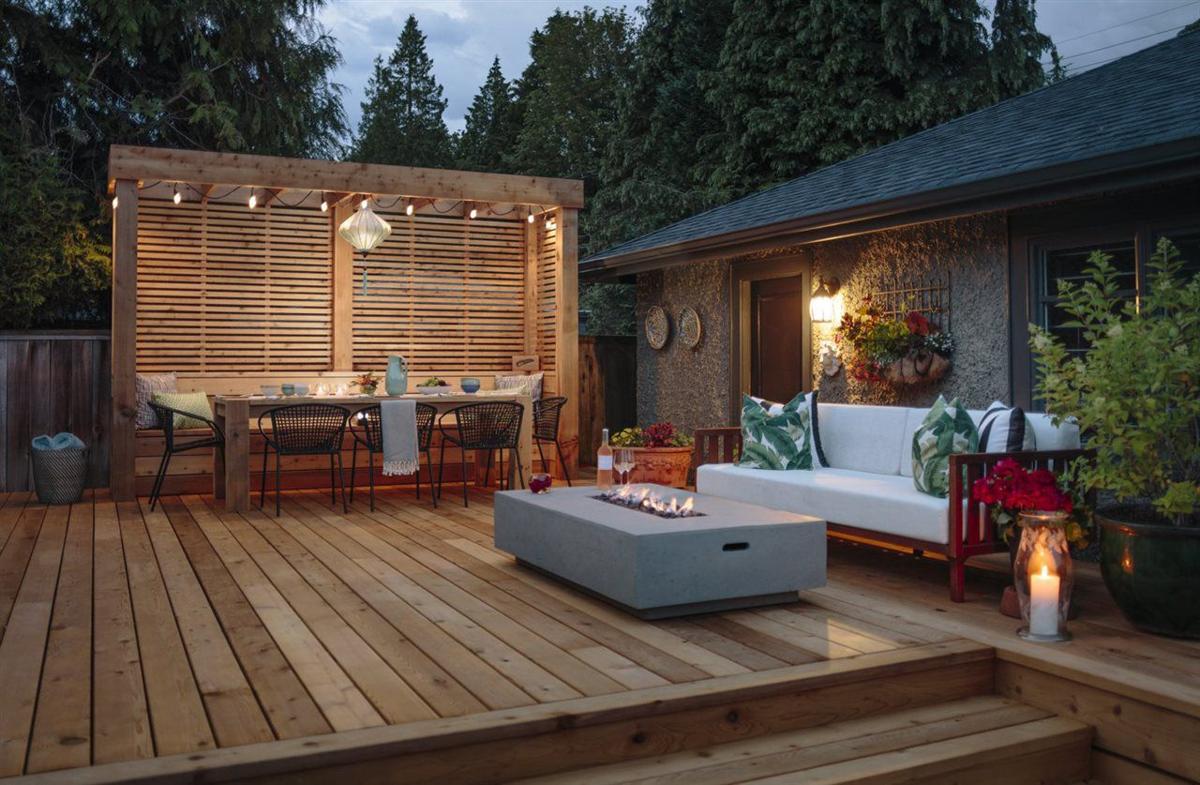 Backyard Vacation Ideas
Dress Up Your Deck! Make your deck a destination by defining different activity zones within the space. Multiple levels carve out spaces for dining and relaxing on your deck.
Create a Cool Pool Area: If your backyard space doesn't include a much-desired swimming pool, you can take steps to create your own cool spot to take a refreshing dip. There are lots of great deals on oversized, blow-up pools at the mid-point of the summer season. Last year, our family purchased a 10 x 30 easy set-up, above ground pool for less than $50! True, we can't do cannonballs and fancy flips off a diving board, but it's just big enough to splash around in and get cooled off and because we just step off our deck into it, we can get refreshed instantly and then get back to our day. And don't forget the accessories, such as a beach ball to volley back and forth, masks so your kids can search for pennies and other little treasures—even a few squirt guns to add to all the splish-splashing fun.
Scavenger Hunt: You can make a scavenger hunt in a matter of minutes, but is a fun idea for the whole family!
Fire Pit: This is a fun way to feel like you are camping in the mountains! Sing songs, tell spooky stories, or just make a delicious S' more! You can build your own or go to Walmart and buy one that doesn't create the smoke smell!
Reading Nook: The bookworms in your family will take advantage of any cozy spot they can escape with their favorite author, yet there are also kids who need that extra nudge to pick up a book, especially during the summer. Turn a designated portion of your backyard into an inviting reading nook. One idea is to purchase a smaller inflatable pool and instead of filling it with water, blow it up and fill it with outdoor throw pillows. Your kids can relax in a contained area that is both cool and comfy. Setting up a couple of hammocks is also an inviting way to create a fun and relaxing spot to read during the day or lounge in the evening and gaze at the stars. And for a super cute idea that I discovered a few years ago on a crafter's blog, you can also create individual hula hoop hideouts. All you need is a hula hoop from the Dollar Store and an old sheet or soft blanket.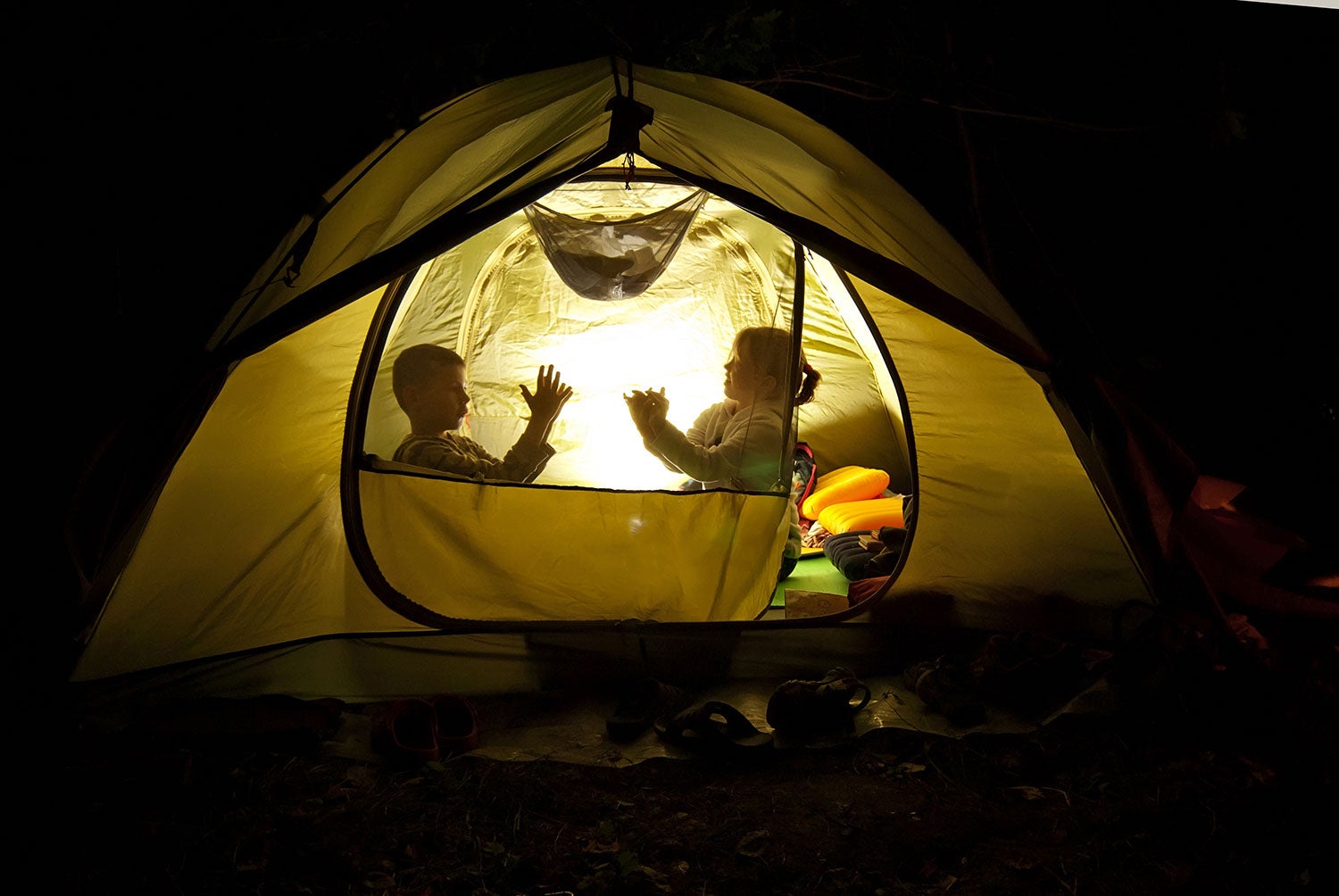 Camping: Set up your tent and your grill and you have the perfect spot to camp! The best part, you have a bathroom close to your camping spot!
Outdoor Movie Night: One of our family's favorite ways to spend a balmy summer evening is to host an outdoor movie night in our backyard. We pick a family-fun flick, have plenty of popcorn and other treats on hand (including mosquito repellent), and settle in for a few hours of good old fashion family fun. We use a heavy-duty white sheet that is tacked up to the backside of our garage wall for a screen and use a projector that we made a small investment in several years ago.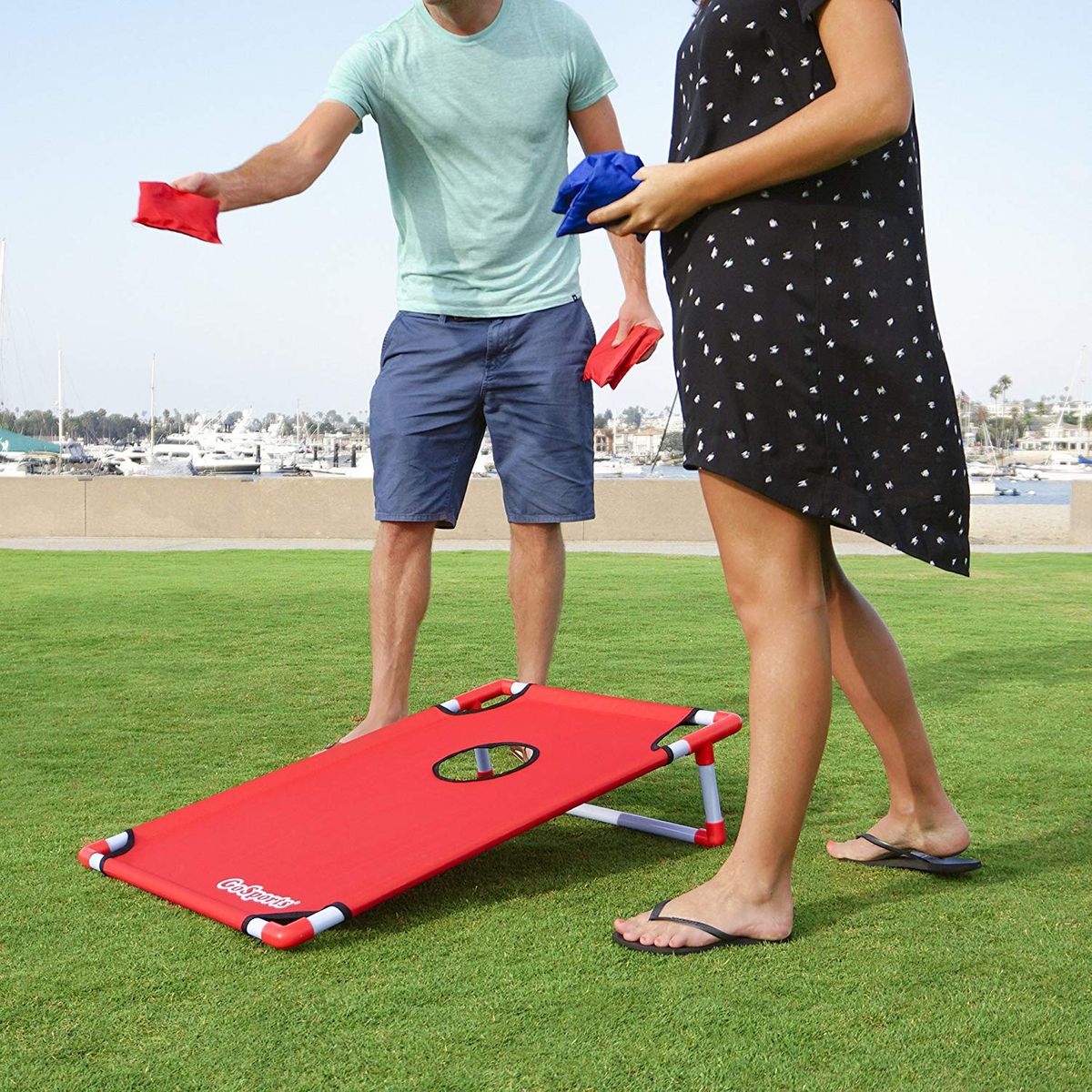 Set Up a Game Tournament: Break out the cornhole set for a family tournament. This game was practically invented with social distancing in mind—keep your cornhole boards 6 feet apart, you hear?
Picnic: Pack up a bagged lunch and lay a picnic blanket out in the front yard for a warm-weather picnic or take it up a notch. You could have an International picnic or a picnic that the dishes have to start with the letter of every family member's name.
Sightseeing in Your Neck of the Woods: When you go on a vacation it usually includes sightseeing. Since we aren't going on normal vacations this year you can pack up the family and check out your city. You can get all fancy and have the kids make brochures or you can simply google the hottest spots in your town!