The Best Family Movies, From Oldies to New Favorites
Cooped up with the kids while they wait out the coronavirus-induced school shutdown? You're staying home and you need a distraction. We're here to help. Check out The Best Family Movies, From Oldies to New Favorites!
The Best Family Movies, From Oldies to New Favorites
The Best Family Movies, From Oldies to New Favorites
We have a list of the best family movies. Our hope is that it puts a smile on your face and helps make memories!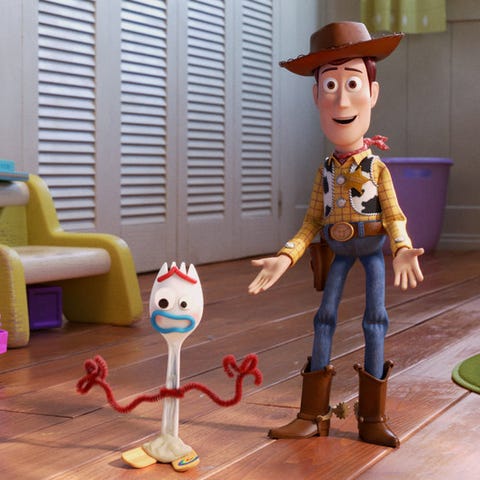 The Best Family Movies, From Oldies to New Favorites
Toy Story 4 (2019)
You can't go wrong with any movie in the Toy Story franchise, but Toy Story 4's new character, Forky, is basically engineered to be delightful to children. Plus, you get a heartwarming tale about what happens when a toy and its child are ready to move on from each other. rating: G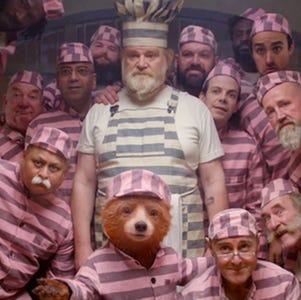 The Best Family Movies, From Oldies to New Favorites
Paddington 2 accomplished the feat of having a 100% fresh rating on movie-review aggregation site Rotten Tomatoes. It's a delightfully gentle story about a bear trying to find his place in the world. (Paddington is also pretty charming if you need to start there.) PG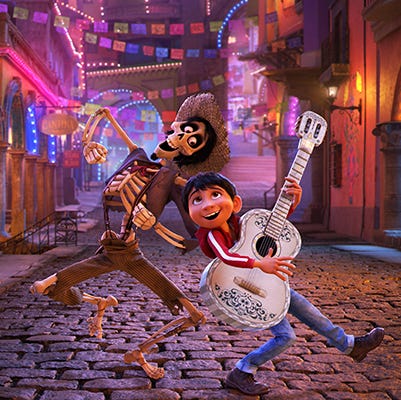 The Best Family Movies, From Oldies to New Favorites
Coco (2017)
A young boy named Miguel goes through the Land of the Dead on during Día de Los Muertos and learns hard truths about his ancestors. That sounds like a sad and frightening premise for a movie, but, in Pixar's hands, it's actually a warm, colorful journey that strengthens family connections. rating: PG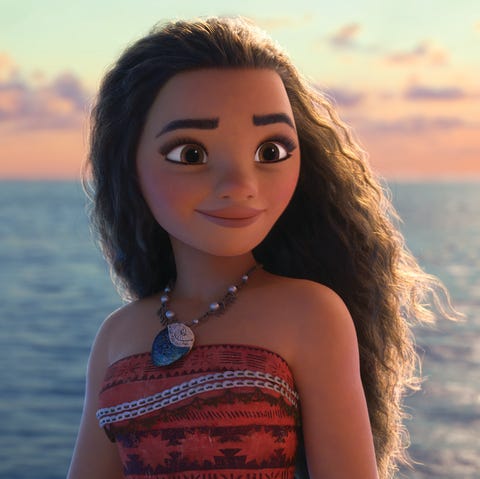 Moana (2016)
More hero than a princess, Moana takes to the sea with the demigod Maui to save her village and people. The soundtrack will make you happy. It has a combination of elements of traditional South Pacific music with Broadway and even hip-hop. rating: PG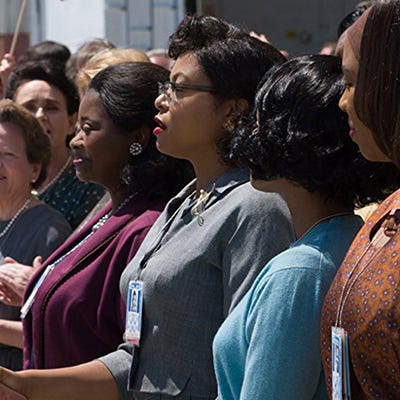 Hidden Figures (2016)
Amaze your family with a true story that goes behind-the-scenes in America's early space exploration. The film follows three women working at NASA 1960s, so it's a good way to illuminate a bit of history (good and bad) while nurturing a budding math geek. Plus it's all about girl power! rating: PG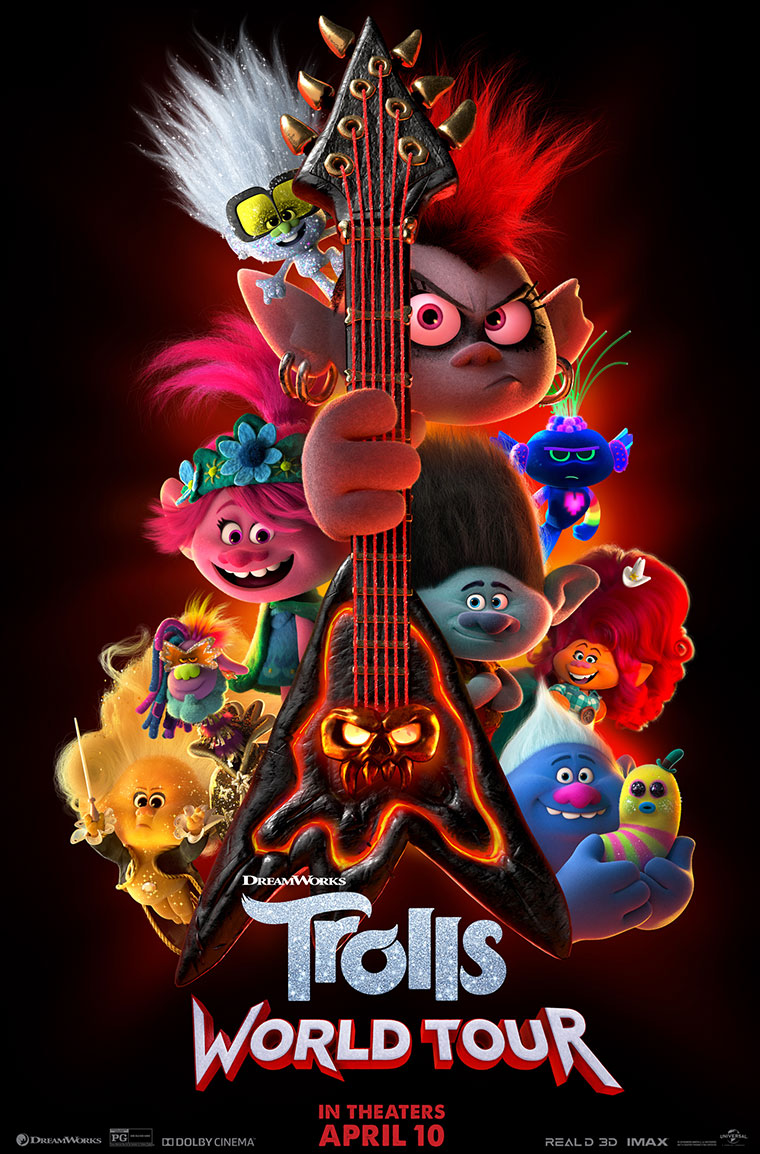 Trolls World Tour: Thank goodness for new releases! Poppy and Branch discover that there are six different troll tribes scattered over six different lands. Each tribe is also devoted to six different kinds of music — funk, country, techno, classical, pop and rock. When rockers Queen Barb and King Thrash set out to destroy the other music, Poppy and Branch embark on a daring mission to unite the trolls and save the diverse melodies from becoming extinct. You can always start with the first Troll movie. rating: PG
Call of the Wild: Set during the 1890s Klondike Gold Rush, the film follows a dog named Buck as he is stolen from his home in California and sent to the Yukon, where he befriends an old outdoorsman and begins a life-altering adventure.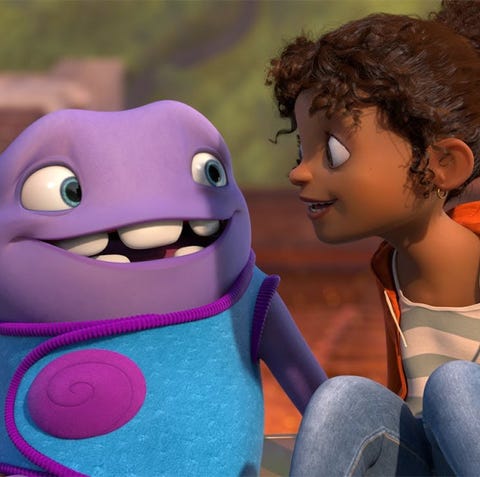 Home (2015)
A classic mismatched buddy comedy, Home pairs a wayward alien named Oh with a human girl named Tip. Together, they have to help Oh figure out where he belongs. rating: PG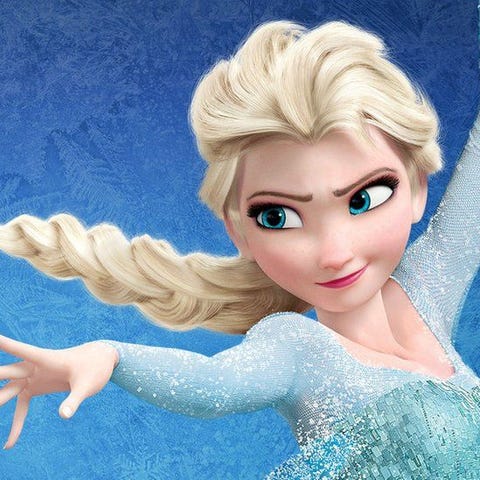 Frozen (2013)
For any princess fans, this movie has two princesses who learn that their love for each other is the most powerful form of true love. That's an amazing message for siblings, but we fully realize that most kids just want to hear "Let It Go." Plus, now you can watch Frozen 2! rating: PG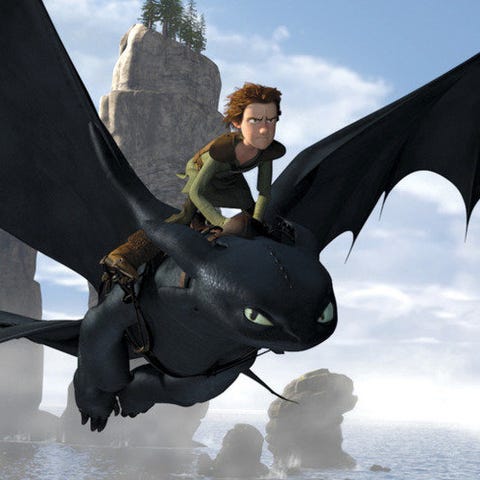 How to Train Your Dragon (2010)
It's easy to be enchanted by the world of Vikings and dragons, especially when you meet a dragon as lovable as Toothless the Night Fury. Follow this with the sequels, and you'll get to see the Viking Hiccup grow up throughout the series. rating: PG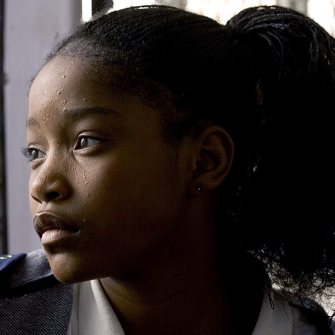 Akeelah and the Bee (2006)
If you love a good underdog story, this one's about a girl from South Los Angeles who dreams of making at the National Spelling Bee. (Maybe it'll get your kids to practice their spelling, too.) rating: PG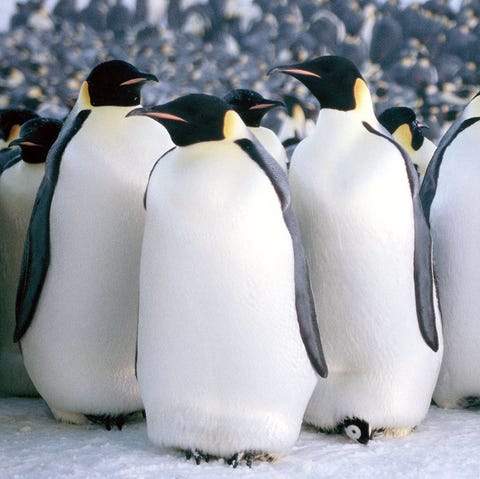 March of the Penguins (2005)
It's never too early to get them into documentaries. And this one, about the lengths penguins have to go to in order to successfully hatch chicks in the Antarctic, is perfect for any budding nature-lover. rating: G
Onward: Teenage elf brothers Ian and Barley embark on a magical quest to spend one more day with their late father. Like any good adventure, their journey is filled with cryptic maps, impossible obstacles, and unimaginable discoveries. But when dear Mom finds out her sons are missing, she teams up with the legendary manticore to bring her beloved boys back home. rating: PG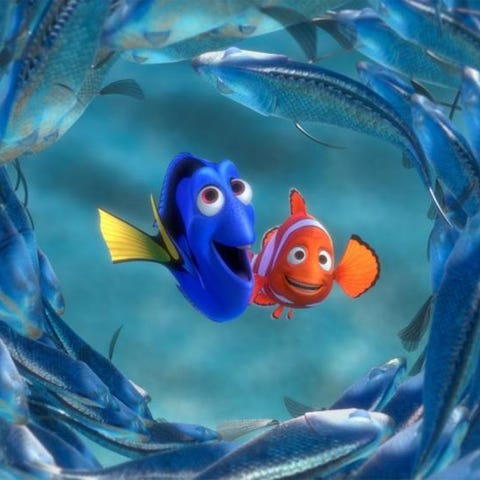 Finding Nemo (2003)
Any Pixar movie will do, but parents might find this one — about the crazy things that parents do in order to protect their children — extra relatable. rating: G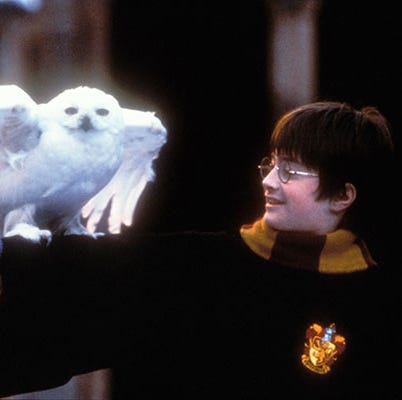 The Harry Potter Series
You can get through the first three movies in the Harry Potter series before the franchise takes a big leap in intensity — and jumps from PG to PG-13 — and probably gets too scary for younger ones. Luckily, there's enough going on in the wizarding world of those first three films to get them dreaming about getting their own Hogwarts acceptance letters.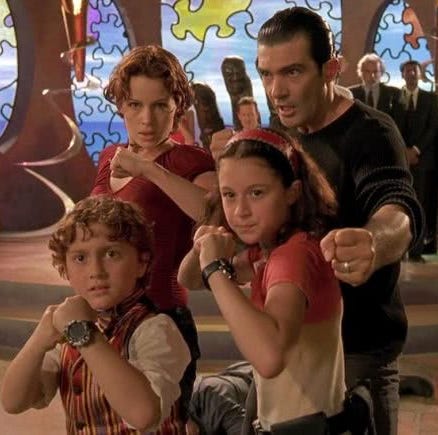 Spy Kids (2001)
Director Robert Rodriguez made a name for himself with gritty, adult movies like Desperado and From Dusk Till Dawn. For his Spy Kids franchise, he manages to take all that action down to kid level without making it too cutesy. rating: PG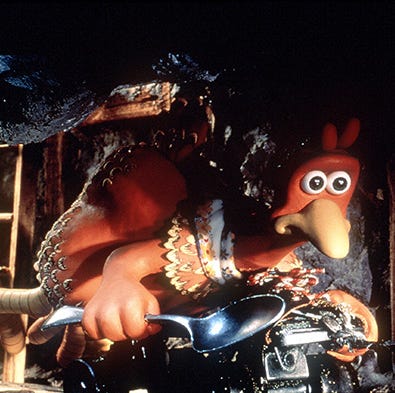 Chicken Run (2000)
These chickens want to fly the coop — literally! The stop-motion comedy is, like Shaun the Sheep, also from the makers of Wallace and Gromit, and is steeped in British humor. rating: G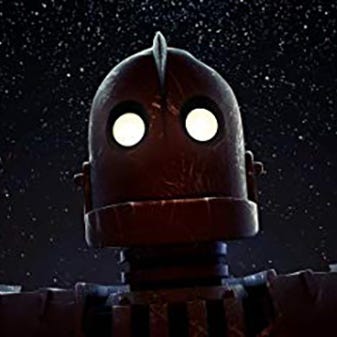 The Iron Giant (1999)
A big, big, robot (with a voice from a pre-fame Vin Diesel) comes to Earth during the Cold War era, and teaches a lesson about fear and acceptance. This comes from director Brad Bird, who would later go on to do the Incredibles movies at Pixar. rating: PG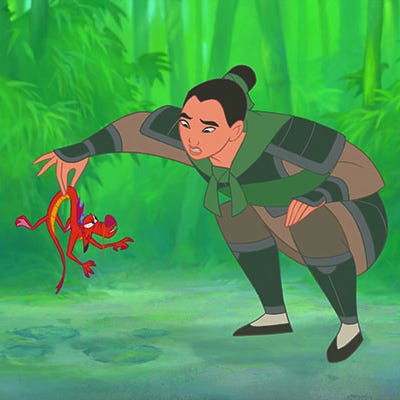 Mulan (1998)
Little heroes everywhere can be inspired by the story of Mulan, who goes to great lengths — she disguises herself as a man! — so she can take her father's place in the army and protect her family. A live-action remake is planned for 2020 but I guess we will have to wait until after the pandemic to see it. rating: G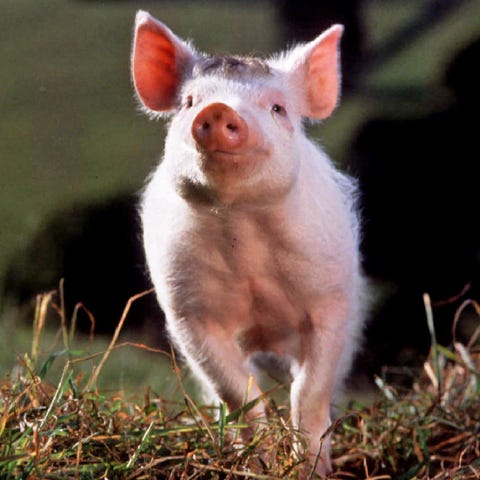 Babe (1995)
If you want to drive home the "you can be anything you want to be" ethos, show your kids this movie, about a pig who wants to be a sheepdog. The story is so charming, it was nominated for an Academy Award for Best Picture. rating: G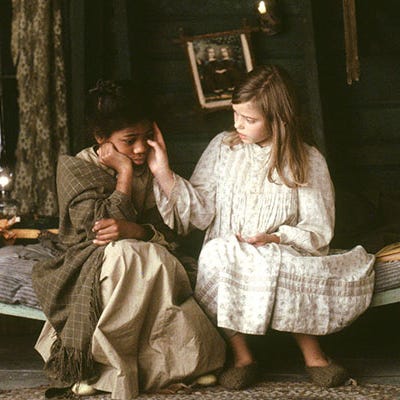 Fans of the Frances Hodgson Burnett book will delight the faithful screen adaptation from director Alfonso Cuarón (who also did Harry Potter and the Prisoner of Azkaban — aka the best Harry Potter movie). The story follows a wealthy girl who's sent to live in a New York boarding school when her father is sent off to war. rating: G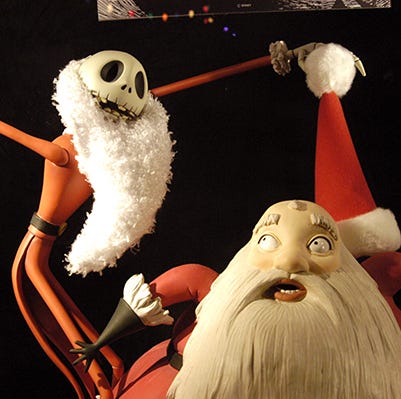 The Nightmare Before Christmas (1993)
There's something innately appealing about stop-motion animation — it makes you feel like you're playing with figurines while you're also watching a movie. Tim Burton used the technique perfectly in his holiday mash-up, since the creepy inhabitants of Halloween Town feel like their own island of misfit toys. rating: PG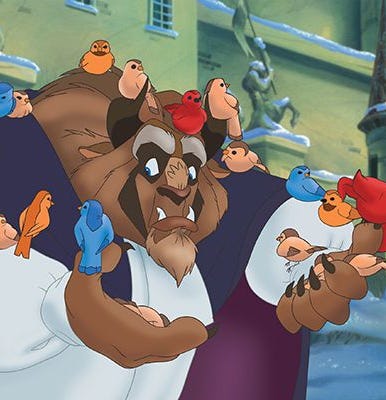 Beauty and the Beast (1991)
This is Disney animation at the best of its '90s Golden Age. Not only do you get the technical innovations that come with the dawn of the CGI era, you also have Disney's best songwriting duo, composer Alan Menken and lyricist Howard Ashman, doing the soundtrack. It's no wonder this was the first animated film to be nominated for an Academy Award for Best Picture. You can also check out the live version of this movie. rating: PG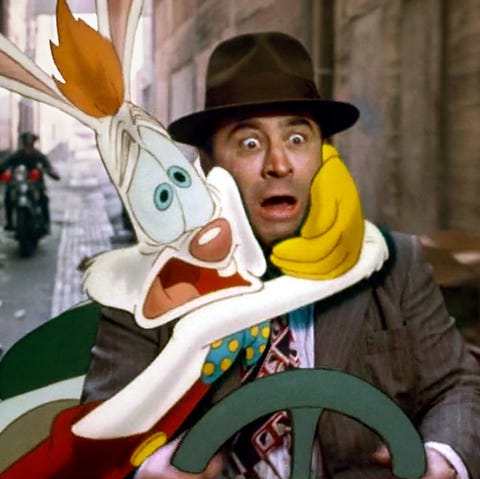 Who Framed Roger Rabbit (1988)
Maybe today's jaded kids won't realize this movie's technical achievement in bringing humans and toons together, but, even if they don't, it's still a gripping hard-boiled detective story. You know, about a cartoon rabbit. rating: PG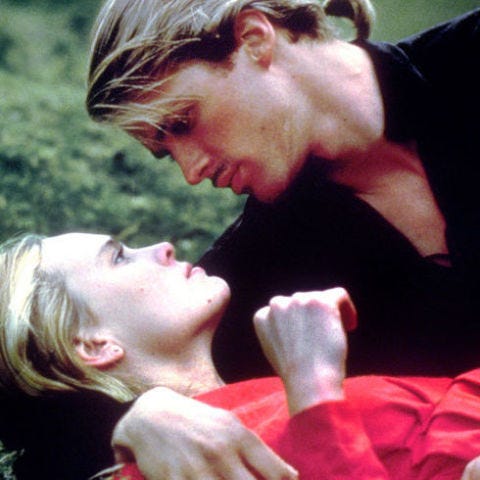 The Princess Bride (1987)
As a grandfather in the beginning of the movie explains when he begins to tell this story, this movie has something for everyone: There's sword-fights, pirates, a wicked prince, miracles, giants, and, of course, true love. When it's over, everyone is satisfied. Lou Lou Girls give this movie two thumbs up! rating: PG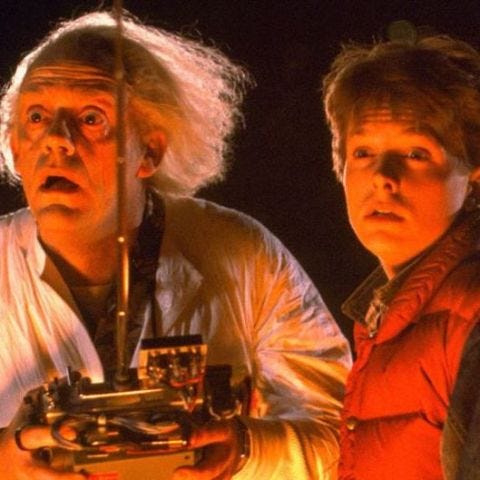 The Back to the Future Series
It's never too early to get them started thinking about time-travel paradoxes. Okay, even if they don't master the space-time continuum, they'll still thrill to see Marty McFly travel through the decades — including an alternate version of 2015 — to save history as we know it. rating: PG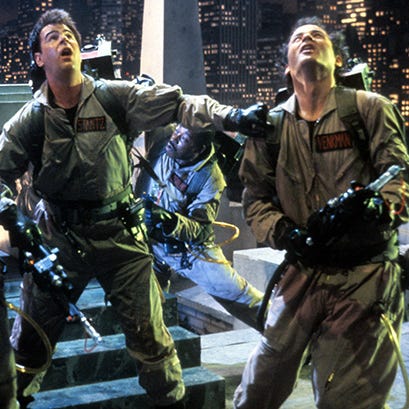 Ghostbusters (1984)
When Friday night rolls around in your neighborhood — who you gonna call? While this may be too intense for the littlest movie-watchers, there are few movies out there that combine scary moments and comedy in such crowd-pleasing ways. Get ready for the new one coming out soon! rating: PG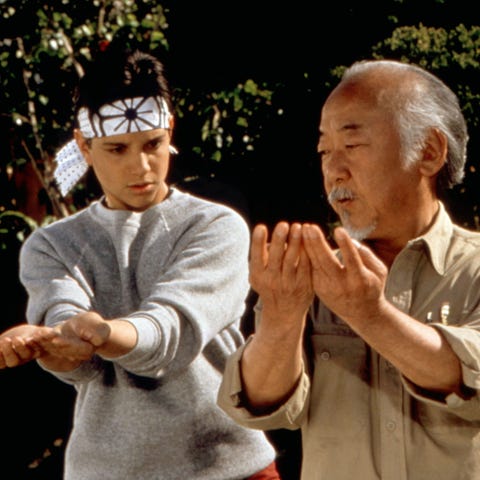 The Karate Kid (1984)
If you can stomach the idea of your kids "wax-on, wax-off"-ing their karate moves around the house, show them this inspiring movie about a kid who delves into martial arts as a refuge from school bullying. You can also try the 2010 remake starring Jaden Smith. rating: PG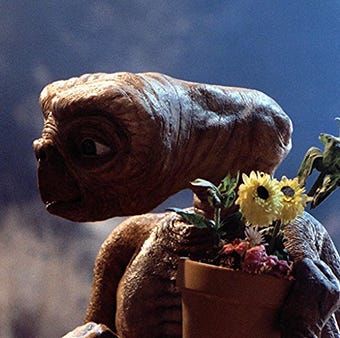 E.T. the Extra-Terrestrial (1982)
Kids learn empathy from watching the way Elliott warmly connects with a visitor from outer space. Director Steven Spielberg is a master at capturing childhood without overly romanticizing it, all while still tugging on those heartstrings. rating: PG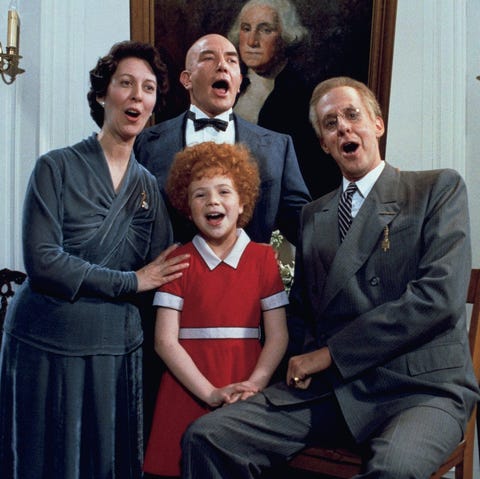 Annie (1982)
If you need to foster a little optimism in your household, the 1982 Annie musical will certainly get "Tomorrow" stuck in all of your heads. For a modern take on the story, you can also try the 2014 version, starring Jamie Foxx, Cameron Diaz, and Quvenzhané Wallis. MPAA rating: PG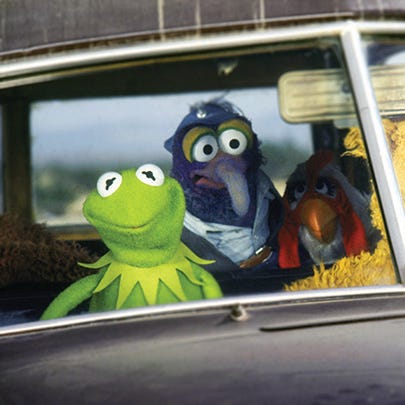 The Muppet Movie (1979)
It's a movie about the magic of making movies, starring Kermit, Fozzie, and all of the Muppet friends. And, while it's certainly appropriate for children, Muppet humor knows no age, and when you watch it today you'll find yourself catching on to puns you missed when you were little. rating: G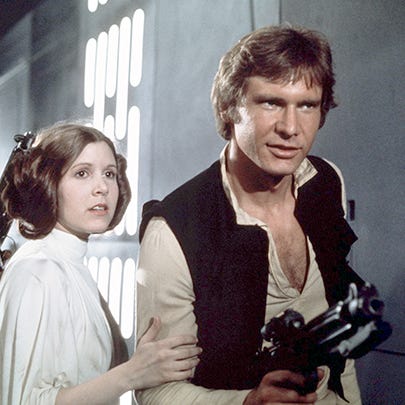 Star Wars: Episode IV – A New Hope (1977)
Kids have a wealth of Star Wars movies to choose from, with new ones coming out almost every year. But for the best introduction to the world of brave Jedi, fierce princesses, and hairy Wookiees, hearken back to a long, long time ago (the '70s) and start with the beginning of Luke Skywalker's tale. rating: PG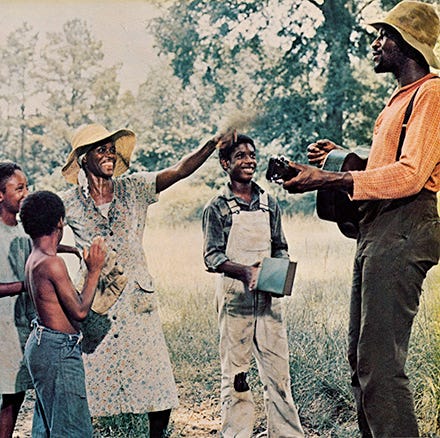 Sounder (1972)
Beloved film critic Roger Ebert called this movie, about a sharecropper family in 1933 Louisiana, "one of the most compassionate and truthful of movies, and there's not a level where it doesn't succeed completely." rating: G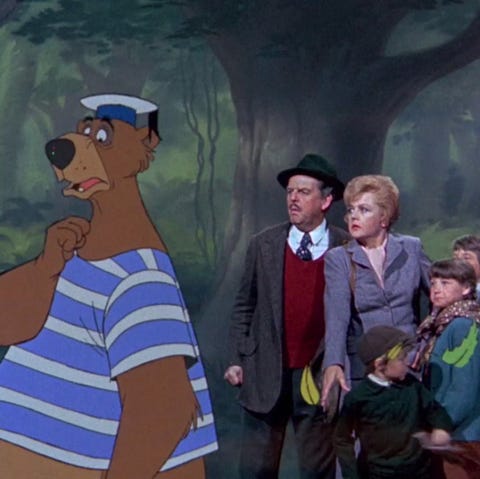 Bedknobs and Broomsticks (1971)
Starring Angela Lansbury and David Tomlinson, this live-action-animated-hybrid film follows an amateur witch who teams up with an unlikely band of heroes to save England from an invasion. A word of warning, though: This movie is more than two hours long, so you might have to watch it in installments if the kids get fidgety. rating: G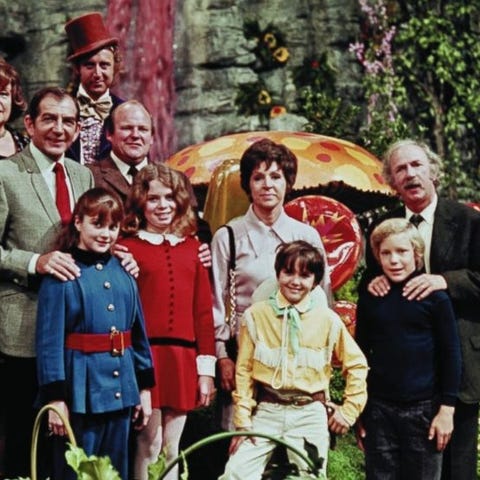 Willy Wonka and the Chocolate Factory (1971)
There have been other attempts, but nothing beats Gene Wilder's performance as the so-impish-he's-almost-dangerous candy maker. It also shows kids the underside to getting everything that they want, a dark message only Roald Dahl source material can get to go down with all that sugar. rating: G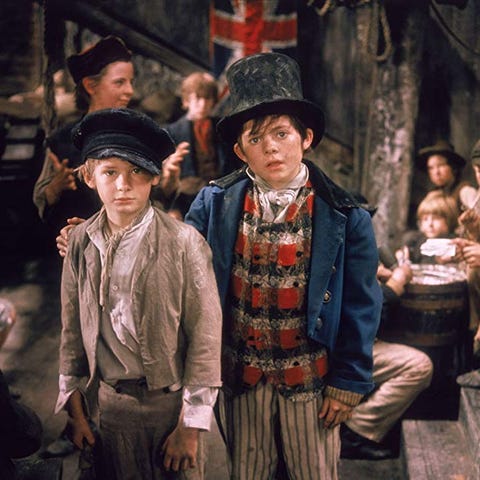 Oliver! (1968)
How early do you want to get them started on Oscar winners? This movie, based on the stage musical, was nominated for 11 Academy Awards and brought home six, including Best Picture. (Be warned: The subject matter is a little tougher than the G rating would suggest.) rating: G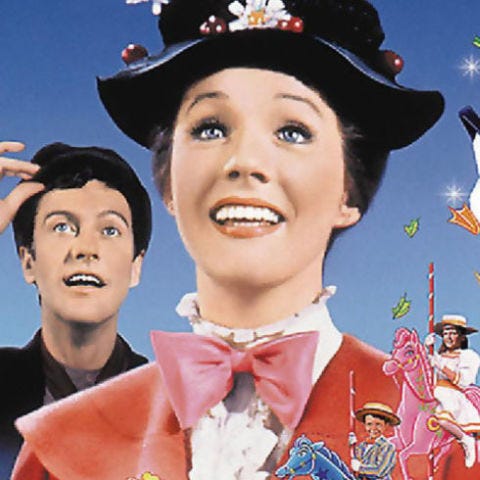 Mary Poppins (1964)
This Julie Andrews movie is practically perfect in every way. If it's a hit in your house, follow it up with the sequel, Mary Poppins Returns. rating: PG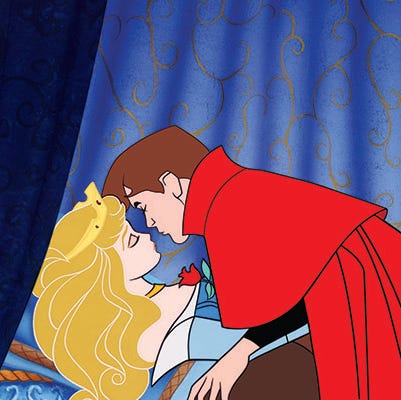 Sleeping Beauty (1959)
Sleeping Beauty brings the fairy tale to life in a gorgeous color palette, and almost every moment of it looks like it's worthy of hanging on your wall in a frame. rating: G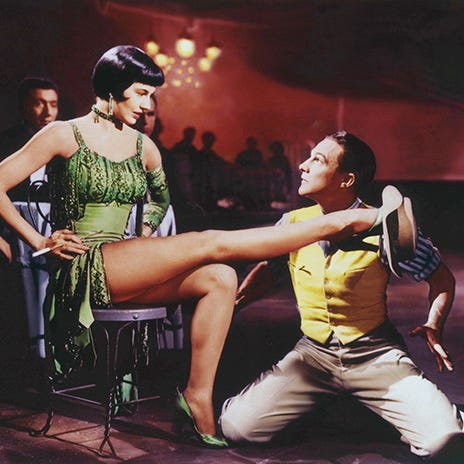 Singin' in the Rain (1952)
From the title tune to "Make 'Em Laugh" to "Good Morning," this movie is packed blockbuster musical numbers. Gene Kelly, Debbie Reynolds, and Donald O'Connor are all at the top of their game, so if you've got dance fans at home, you can't do any better than showing them this trio of hoofers. rating: G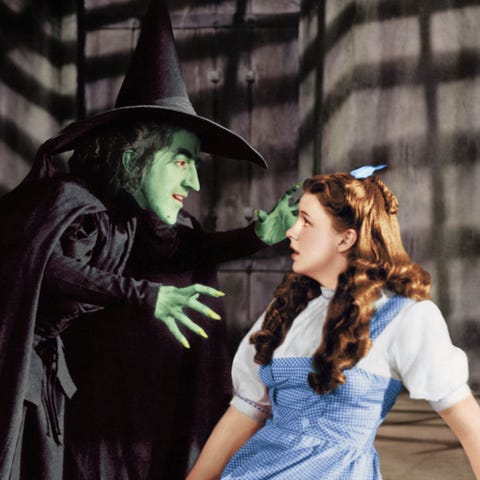 Almost eight decades later, the Wicked Witch of the West is still one of the scariest villains in all of children's entertainment — but she's no match for Dorothy's down-home sweetness. From ruby slippers to "Somewhere Over the Rainbow," this movie is the source of so many things we still associate with childhood today.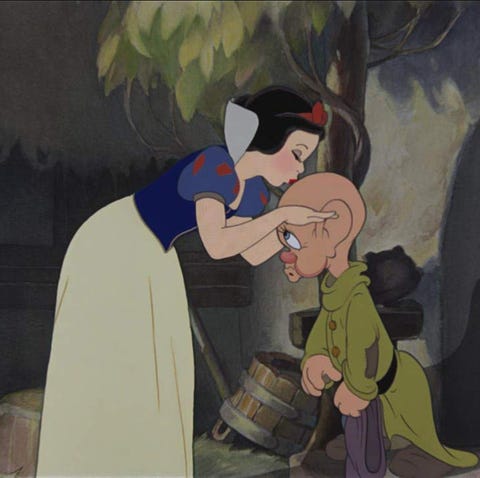 Snow White and the Seven Dwarfs (1937)
It's amazing how, going all the way back to this first feature-length animated move, even the earliest Disney films still look cutting-edge today. rating: G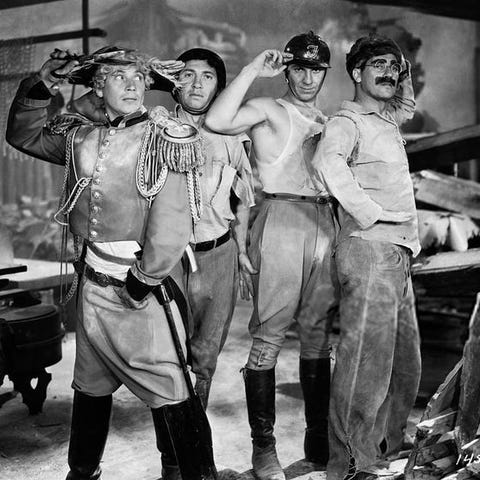 Duck Soup (1933)
Sure, the political ins and outs of this Marx Brothers movie may go over your kids' heads, depending on how old they are, but the bombastic sequences and slapstick comedy are sure to land.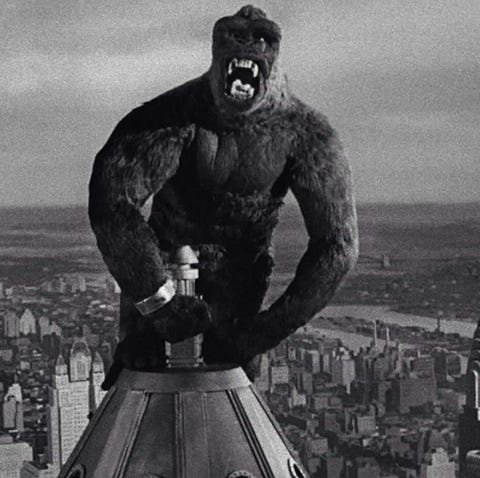 King Kong (1933)
We'll admit right off the bat that King Kong isn't for every kid — poor Kong is imperiled pretty much the entire movie, and there are some pretty outdated stereotypes on Skull Island that have to be explained away. But if you have a kid who's fascinated by monsters, this movie is an all-time classic for a reason — Kong is one of those perfect movie monsters who is scary, but also gets your empathy.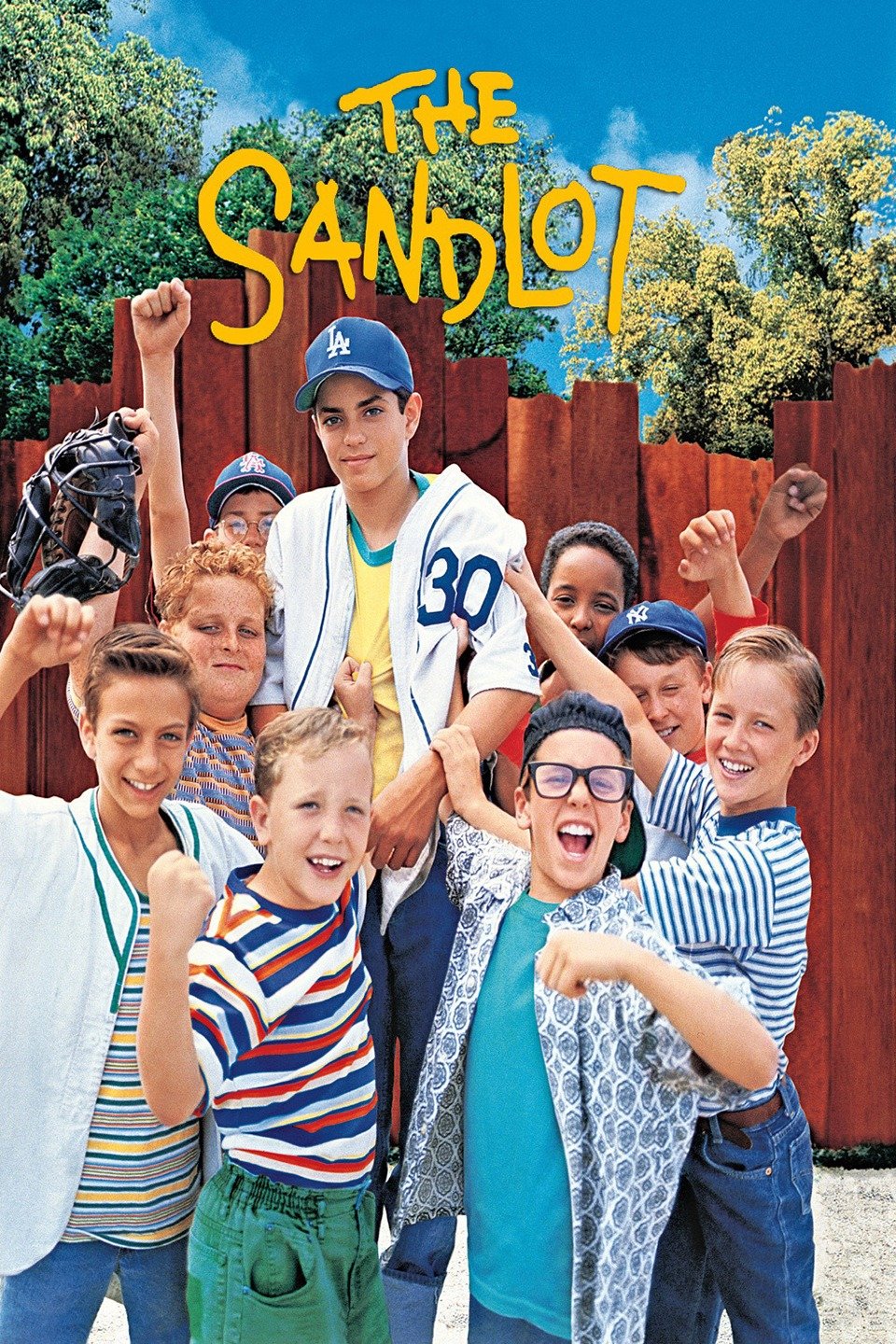 The Best Family Movies, From Oldies to New Favorites
The Sandlot (1993) When Scottie Smalls moves to a new neighborhood, he manages to make friends with a group of kids who play baseball at the sandlot. Together they go on a series of funny and touching adventures. The boys run into trouble when Smalls borrows a ball from his stepdad that gets hit over a fence. One of our all-time favorites!
Labyrinth(1986) Sixteen-year-old Sarah is given thirteen hours to solve a labyrinth and rescue her baby brother Toby when her wish for him to be taken away is granted by the Goblin King Jareth.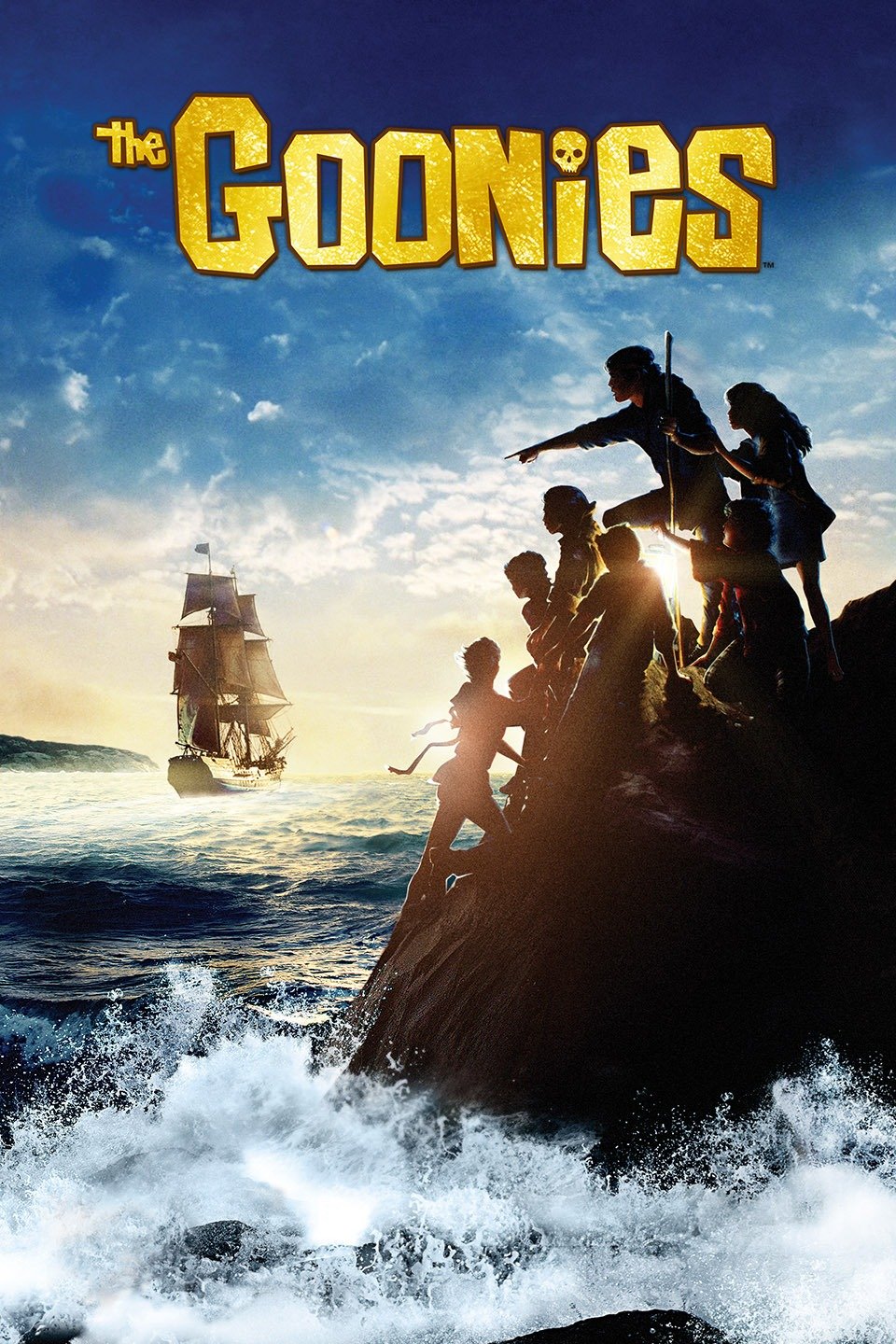 The Goonies (1985) Old-fashioned yarn about a band of adventurous kids who take on the might of a property developing company plans to destroy their home to build a country club. When the children discover an old pirate map in the attic, they follow it into an underground cavern in search of lost treasure but come up against plenty of dangerous obstacles along the way.
Stand by Me (1986) After learning that a stranger has been accidentally killed near their rural homes, four Oregon boys decide to go see the body. On the way, Gordie Lachance (Wil Wheaton), Vern Tessio (Jerry O'Connell), Chris Chambers (River Phoenix) and Teddy Duchamp (Corey Feldman) encounter a mean junk man and a marsh full of leeches, as they also learn more about one another and their very different home lives. Just a lark at first, the boys' adventure evolves into a defining event in their lives.
Abominable (2019) After discovering a Yeti on the roof of her apartment building, teenage Yi and her two friends embark on an epic quest to reunite the magical creature with his family. But to do so, they must stay one step ahead of a wealthy financier and a determined zoologist who want to capture the beast for their own gain.
The Best Family Movies, From Oldies to New Favorites
The Kid Who Would Be King (2019) Old-school magic meets the modern world when young Alex stumbles upon the mythical sword Excalibur. He soon unites his friends and enemies, and they become knights who join forces with the legendary wizard Merlin. Together, they must save mankind from the wicked enchantress Morgana and her army of supernatural warriors. My grandkids loved this movie!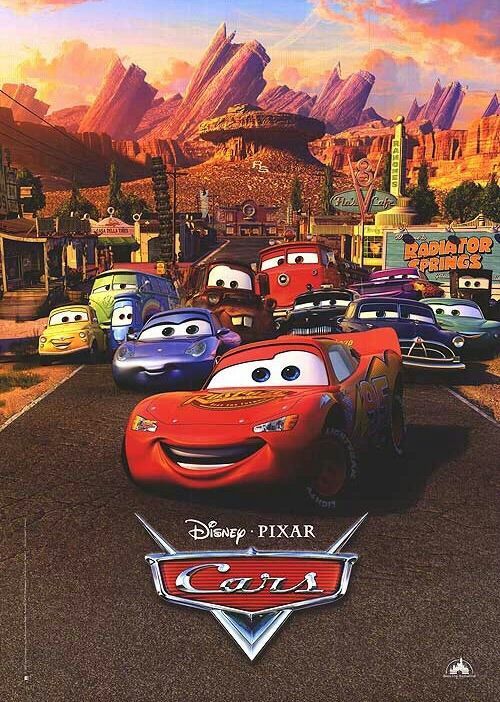 Cars: I couldn't have a list of movies without adding this series! I have 4 grandsons that absolutely loved these movies! Personally, I have watched them over 50 times! Cars is a CGI-animated film series and Disney media franchise set in a world populated by anthropomorphic vehicles created by John Lasseter. The franchise began with the 2006 film of the same name, produced by Pixar and released by Walt Disney Pictures. The film was followed by a sequel in 2011.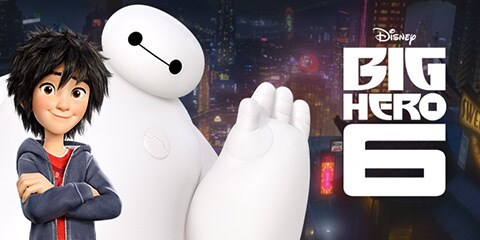 The Best Family Movies, From Oldies to New Favorites
Big Hero 6 (2014) Robotics prodigy Hiro lives in the city of San Fransokyo. Next to his older brother, Tadashi, Hiro's closest companion is Baymax, a robot whose sole purpose is to take care of people. When a devastating turn of events throws Hiro into the middle of a dangerous plot, he transforms Baymax and his other friends, Go Go Tamago, Wasabi, Honey Lemon, and Fred into a band of high-tech heroes.
Bumblebee (2018) I'm not really into Transformer movies but this one has heart. My grandson, Haden, loves this movie! On the run in the year 1987, Bumblebee the Autobot seeks refuge in a junkyard in a small California beach town. Charlie, on the brink of turning 18 years old and trying to find her place in the world, soon discovers the battle-scarred and broken Bumblebee. When Charlie revives him, she quickly learns that this is no ordinary yellow Volkswagen.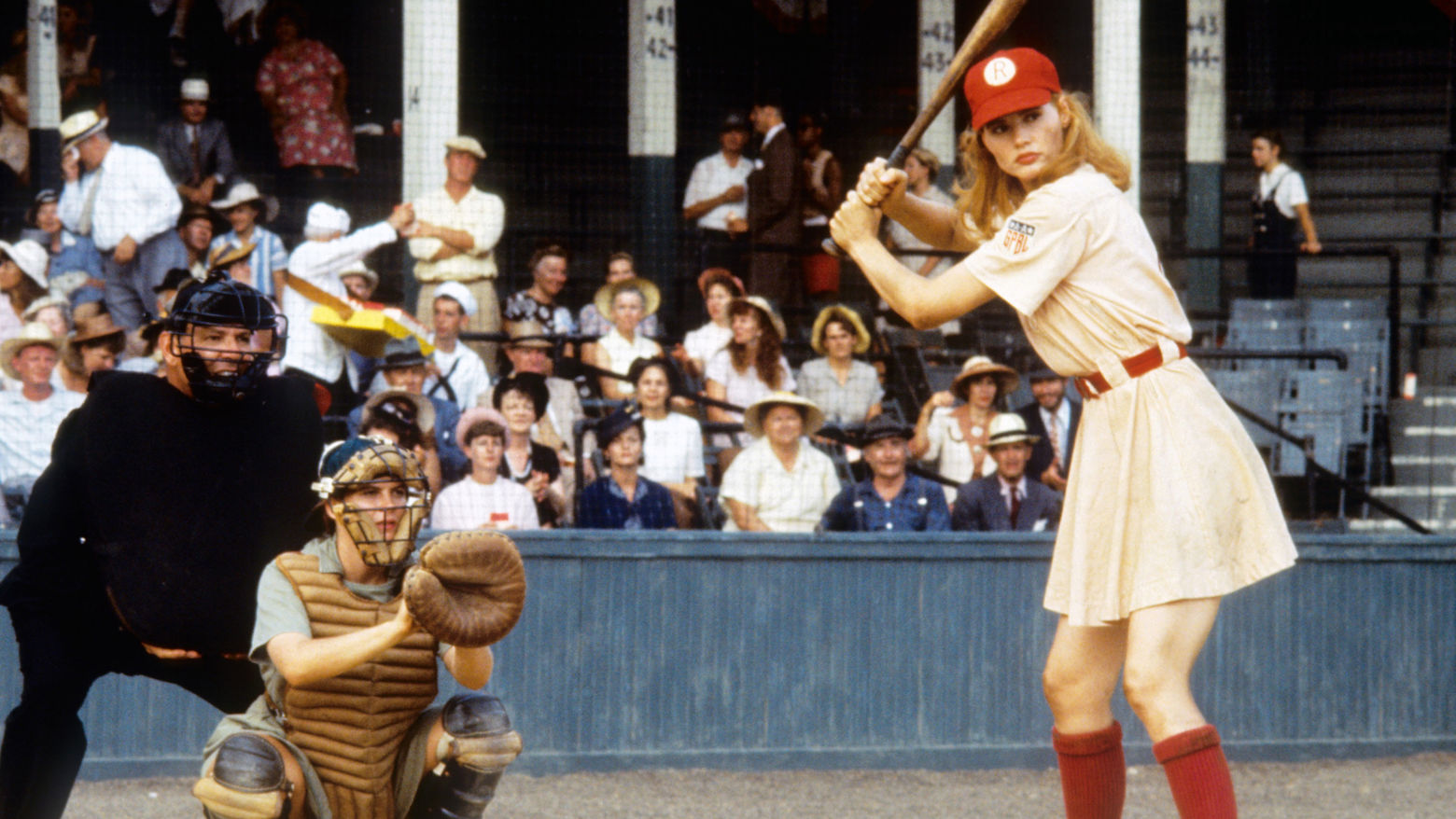 A League of Their Own (1992) s America's stock of athletic young men is depleted during World War II, a professional all-female baseball league springs up in the Midwest, funded by publicity-hungry candy maker Walter Harvey. Competitive sisters Dottie Hinson and Kit Keller spar with each other, scout Ernie Capadino, and grumpy has-been coach Jimmy Dugan on their way to fame. Madonna and Rosie O'Donnell co-star as two of the sisters' teammates.
The Best Family Movies, From Oldies to New Favorites
A Knight's Tale (2001) Peasant-born William Thatcher begins a quest to change his stars, win the heart of an exceedingly fair maiden, and rock his medieval world. With the help of friends, he faces the ultimate test of medieval gallantry — tournament jousting — and tries to discover if he has the mettle to become a legend. Be warned, there is one bare tush.
Secondhand Lions (2003) A shy adolescent boy, Walter, is taken by his greedy mother to spend the summer with his two hard-boiled great-uncles, Hub and Garth, who are rumored to possess a great fortune. At first, the two old men, both set in their ways, find Walter's presence a nuisance, but they eventually warm up to the boy and regale him with tall tales from their past. In return, Walter helps reawaken their youthful spirit.
The Best Family Movies, From Oldies to New Favorites
Big Fish (2003) When Edward Bloom becomes ill, his son, William, travels to be with him. William has a strained relationship with Edward because his father has always told exaggerated stories about his life, and William thinks he's never really told the truth. Even on his deathbed, Edward recounts fantastical anecdotes. When William, who is a journalist, starts to investigate his father's tales, he begins to understand the man and his penchant for storytelling.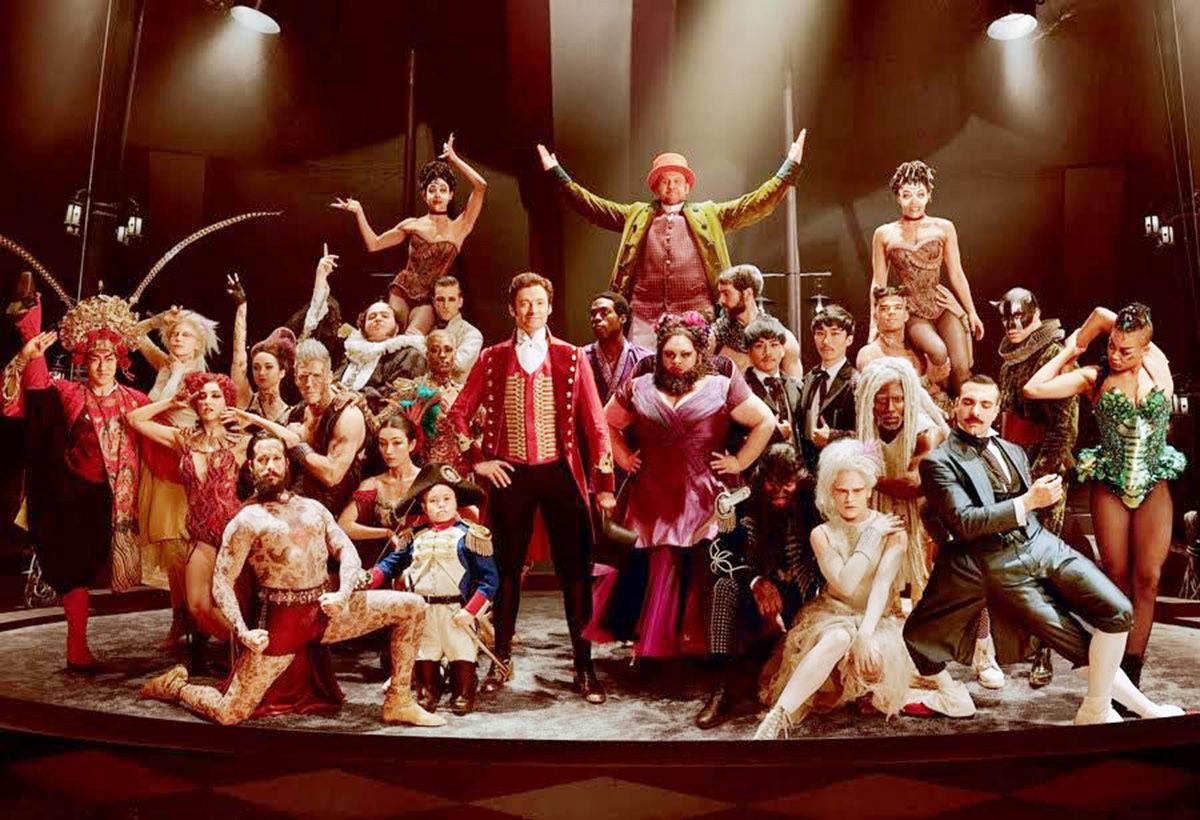 The Best Family Movies, From Oldies to New Favorites
The Greatest Showman (2017) Growing up in the early 1800s, P.T. Barnum displays a natural talent for publicity and promotion, selling lottery tickets by age 12. After trying his hands at various jobs, P.T. turns to show business to indulge his limitless imagination, rising from nothing to create the Barnum & Bailey circus. Featuring catchy musical numbers, exotic performers and daring acrobatic feats, Barnum's mesmerizing spectacle soon takes the world by storm to become the greatest show on Earth.
The Phantom of the Opera (2004) Normally I would say this is an odd choice but my Lisa started loving this movie when she was 3 and then my granddaughter Sophie loved it when she was 4 to 5. It's true, we might be a weird family but I'm pretty sure there are more like us out there!
The Best Family Movies, From Oldies to New Favorites