KIMBERLY'S FRIDAY FAVORITES
Hello my beautiful people! It's Friday!! I hope you have some great plans for this weekend, even if you are taking for yourself and chilling with Netflix.
You know the drill! Sit back, relax, kick up your feet, and grab that Diet Coke, It's time for Kimberly's Friday Favorites!
KIMBERLY'S FRIDAY FAVORITES
How cool is this gumball machine! Perfect gift for Christmas! I have several grandkids that will love this! $39.95
Super sweet stunts! Build your own gumball machines and learn physics lessons in the process. A turn of a handle dispenses one gumball at a time out of the clear storage globe and down the track. The gumballs land in a collection cup and can easily and sanitarily be returned to the globe for another run. The track segments can be moved around on the base to create an almost limitless number of different gumball machines. As the gumballs roll down the track, they perform cool stunts and tricks. Stunts include a pulley lift, pendulum, funnel, trampoline, variable-slope ramp, pinball launcher, and domino slide. Each segment of the track teaches a different lesson in mechanical physics, allowing users to explore topics including simple machines, force, motion, momentum, gravity, Newton's laws, energy transfer, and more.
Now that some of my grandkids are getting older, I love games like this!
The old man was well-known for his eerie tales of the dark castle on the edge of the forest. Recently, he set out on his own to find the shadowy lord of the manor, but he hasn't returned. Fearing the worst, you embark on a quest to find him. You must solve a series of riddles and piece together four jigsaw puzzles to uncover the mystery of Nightfall Manor and save your missing friend..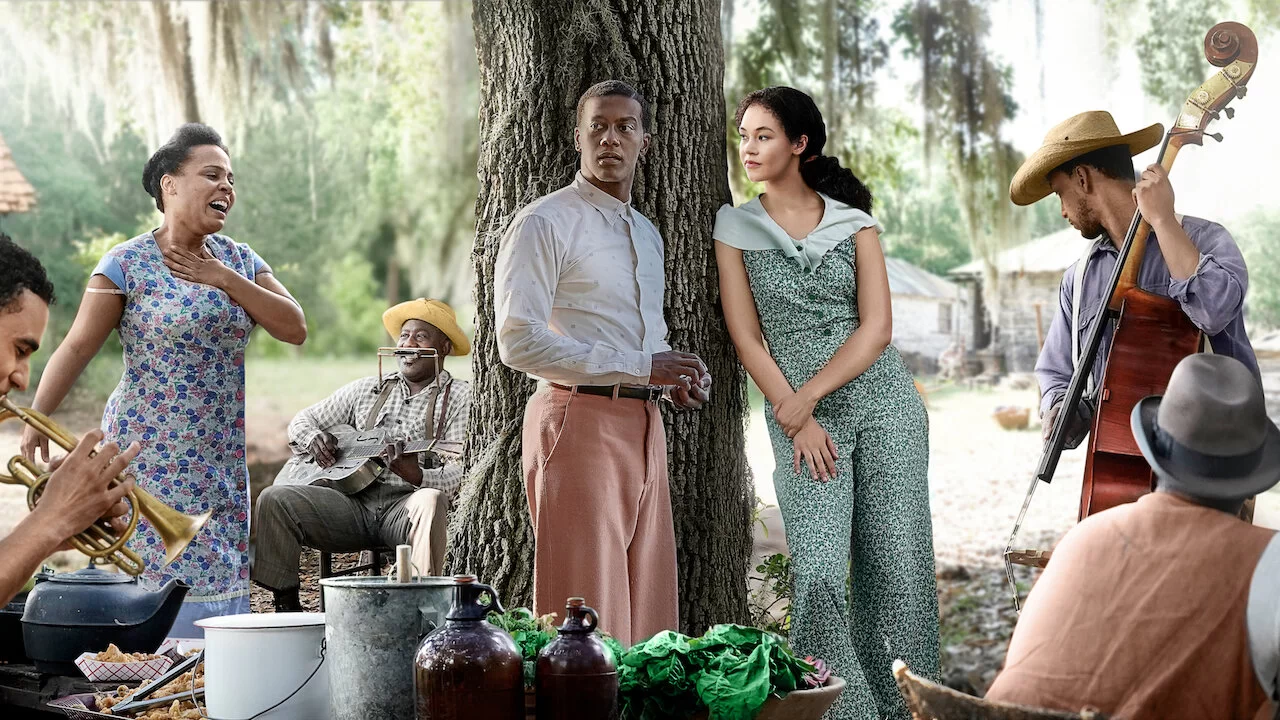 I really loved this movie! A Jazzman's Blues is set in the post-World War II South, where a young Black jazz singer leaves his rural town in search of fame.
My 2 year old granddaughter, Claire, looks for this game every time she comes over! My first one broke, so I had to buy a new one! 32% off right now!
A modern version of a traditional matching game that moves while players try to find a match

Simple format is easier for little fingers than cards and allows for independent gameplay

Reinforces key developmental skills like color matching and memory

More than 10 million units sold of this popular childhood game!

Includes a fun Pop the Pig Make-A-Match Card Game. For 2-4 players, ages 3 and up
Dani loved this! If you have a dog that is rough on toys, you will love this! She carried it all around the house yesterday!
KIMBERLY'S FRIDAY FAVORITES