Kimberly's Friday Favorites
Hello cute people! Happy Friday! Can you believe that it's almost Thanksgiving? My mind is blown! Here in Utah, we have been enjoying a beautiful Fall! Fall is my favorite! How is your Christmas shopping going? I'm getting there but with over 22 people in my family, it takes me a minute to get it done! lol!
I'm working on my teenage daughter, and my grandkids right now. I found some fun things that I think you would enjoy. You know the drill, sit back, kick up your feet, relax, and grab that Diet Coke! It's time for Kimberly's Friday Favorites!
Kimberly's Friday Favorites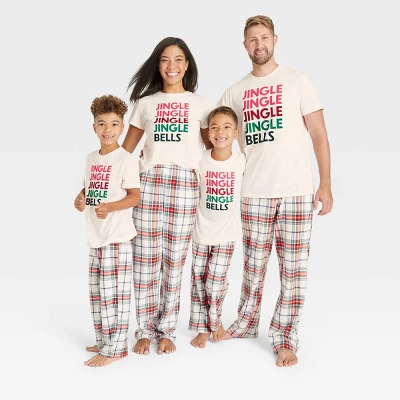 I don't usually buy pajamas for my grandkids because I have 10 and one on the way, but this year I found the cutest pj shirts that describe my grandkids relationship with each other. I started searching for pants that would match but most sites only had pants that started at $18. I was thrilled to find that Target had matching pants that started at $7! I love Target but my love affair has went to a new level!
Kimberly's Friday Favorites
This is what I found for this beauty! Don't worry I'm not getting her all these ideas just in case she's spying!
Puffer Jacket
If you look anywhere, you will see puffer jackets everywhere! Super popular right now! H&M and Forever 21 has a big selection. I found cute ones at Zara!
Boots
Boots are always a girls best friend! She has the Dr Martens but now she's starting to branching out! Some of the places that really cute boots are Nordstrom, Bohme, and francesca's!
See how jewelry gets smart with a tracker that doubles as a timeless accessory and features a vibrant color display

Get better sleep to power your days with sleep tracking and sleep Score in the Fitbit app

Feel a Buzz when you reach your target heart rate zones, while you earn active zone minutes

6-month trial of Fitbit Premium (New and returning Premium members only. Must activate trial within 60-days of device activation. Requires valid payment method. Cancel before end of trial to avoid recurring fees. Content and features may change. Terms & Conditions apply)

Maximize your exercise, understand resting heart rate trends and better estimate calorie burn with 24/7 Heart rate tracking

Tune in to your body with health metrics like breathing rate, heart rate variability and more (in-app only)​

Enjoy up to 5 days of battery without having to stop for a charge (varies with use and other factors)

Connect Luxe to your phone's GPS & see real-time pace and distance on your wrist
Same girl, different curl This modular styling tool features three interchangeable attachments which snap easily into the handle to create a variety of styles.
Ionic Technology reduces frizz for smoother, shinier hair while Infrared Technology heats hair from the inside out.
Kimberly's Friday Favorites

Repair, hydrate & shine bright this holiday season with OLAPLEX HEALTHY HAIR ESSENTIALS.
Repair, Hydrate & Shine!
Powerful Heating Massage & Reduce Eye Strain – Renpho's eye massage adopts kneading, trigger point, oscillating pressure, and rhythmic percussion massaging. Built-in heating pads provide a comfortable temperature between 104 and 107 degrees Fahrenheit(40℃-42℃), better for relieving eye strain, eye puffiness, dry eyes, etc.
MADE TO MOVE | Add constant but comfortable hands-free resistance to your workout and daily activities with this pair of one pound wrist and ankle weights.

ONE SIZE FITS ALL | Fully adjustable athletic elastic band and ultra-strong velcro make the Bangles a perfect fit for men and women alike.

SIMPLE BY DESIGN | Made of high quality fitness materials – recycled stainless steel wrapped in baby-soft silicone – and come in a range of colors.

FASHION AND FUNCTION | Finally, the upgrade your weights deserve. Introducing beautiful, functional fitness accessories that will change the way you move.

AS SEEN ON SHARK TANK | Experience Bala Bangles yourself and add some style to your next workout.
Kimberly's Friday Favorites