Must Haves for a New Baby
Looking online for things that you Must Haves for a New Baby can get quite overwhelming. I'm going to tell you the real on what you actually need and then you can choose what you want from there!
Must Haves for a New Baby
You can read on a thousand different websites what you need and what you don't. The truth is, it's been different for both of my kids, so I think it's important to find the must-haves and then go from there.
We luckily have Amazon these days that you can order anything you need and it will be delivered. Not to mention Walmart delivery or grocery pick up. They have all been lifesavers since having Sawyer in a pandemic.
Honest to goodness, I never knew what to pack for the hospital, what I would need. Here's the real, you don't need that much stuff. These are things I think were must-haves, someone else may have a totally different opinion, so here we go.
Must Haves for a New Baby
First- Diapers and Wipes – It may seem obvious, however, they supply them at the hospital for your baby so don't worry about packing any. Whatever brand you use, it doesn't matter, everyone I know prefers different brands, we use Huggies. That was super nice! For diaper rash Cream, we use Boudreaux's butt paste because it's the best and Grey always had Diaper Rash.
Second – Crib and all the sleeping things – We got a crib and a crib mattress, we got a Newton baby mattress because it's breathable. With the crib and its mattress you also will need at least two fitted sheets.
We didn't buy bumpers or anything because I was freaked out about SIDS. Sawyer has been on this streak where he wakes up screaming because his limb is between the bars and he can't get them out.
We ended up buying a mesh bumper. Muslin blankets have been amazing, we were gifted a ton with Grey and Sawyer and they have lasted so well! Other than that the other stuff can wait, however, we never bought a bassinet and that's one thing I had to wish we had with both boys. You can easily make do without but here is one that I love and researched!
Must Haves for a New Baby
Third – Feeding Gear – There is so much you can get. Depending on whether you are breastfeeding or not, or not sure. Here is what I got because I wasn't sure. 4 or so bottles with newborn nipples.
We got Dr. Brown's, now if you are breastfeeding you can pump and put the milk in the bottles too. Bottle-cleaning brush that matches your bottle brand. A good diaper bag that has insulation to keep the bottles warm or cold. A breast pump too, most insurances will pay for them.
I just used my HSA card. People will tell you burp clothes too, and you can, I just found we never used them with our second. Every time we needed one we couldn't find it or they had already puked on us.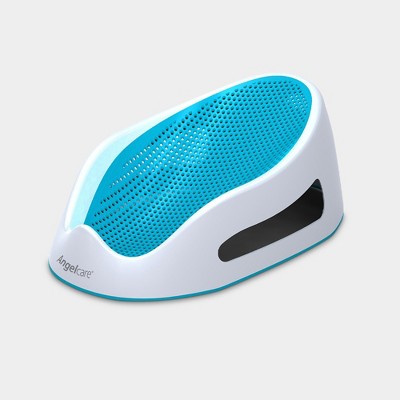 Must Haves for a New Baby
Fourth – Bath Time – You need all of the following.
2 hooded towels
4 washcloths
Baby bath wash/shampoo
Baby comb and brush set
Nail scissors/nail clippers/nail file set
Cotton swabs
Fifth – Clothing – People mainly give you clothes for the first 6 months, and your kids will grow so fast. Not to mention you never know what size your kid is going to pop out at.
Grey was in Newborn stuff for at least 3 months Sawyer lasted about 3 weeks in the stuff. Also, sizes on Amazon baby clothes can be weird, just a heads up. Just don't go overboard buying a ton of stuff, because your kid will likely grow fast.
Must Haves for a New Baby
Sixth – Travel Stuff – Baby car seats and all the things are expensive and there are so many brands! We got Graco and love it. I recommend doing your own research and figure out what you like most! You will need a Carseat, a stroller, and a diaper bag! I love my diaper bag, by the way, it's a Lily Jade diaper bag. It's amazing!
Must Haves for a New Baby
Like a said this is stuff you need! Everything else you can get later, you may get sick of your husband after a few days or he may get cabin fever and so send him out! Congrats on your new baby and good luck!