Over 45 All Time Best Halloween Movies for Kids
Looking for chills and thrills this fall season? Check out our round-up of the best family-friendly Halloween movies. Over 45 All Time Best Halloween Movies for Kids.

Over 45 All Time Best Halloween Movies for Kids.
It's time to get spooky! We rounded up the best Halloween movies for families—some of which are available on your favorite streaming services.
The classic films will deliver plenty of thrills for mom, dad, and the kids. Just don't be surprised if there's a sleepover party in your bed afterward!
hocus pocus
I would be disowned by my son if I didn't start with this one. This is Ben's all-time favorite Halloween movie.
Now that he has young boys he is training them to love this movie! If you aren't familiar with the story here's a quick description.
A disbelieving teenager named Max accidentally releases three evil witches on Halloween night in this classic Disney movie.
BEETLEJUICE
A family of ghosts realizes that living people have moved into their house, so they hire the terrifying Beetlejuice to scare the living away. Unfortunately, Beetlejuice has other plans.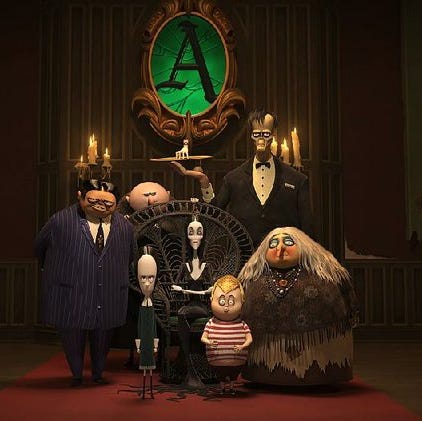 The Addams Family (2019)
They're creepy and they're kooky, but they're also plenty of fun. This animated take on The Addams clan also looks more like the old Charles Addams cartoons. Ages: 7+
TOY STORY OF TERROR!
Buzz and Woody are back again. This time, the characters end up stranded at a roadside motel and as toys start to disappear, the crew has to band together to figure out what's going on.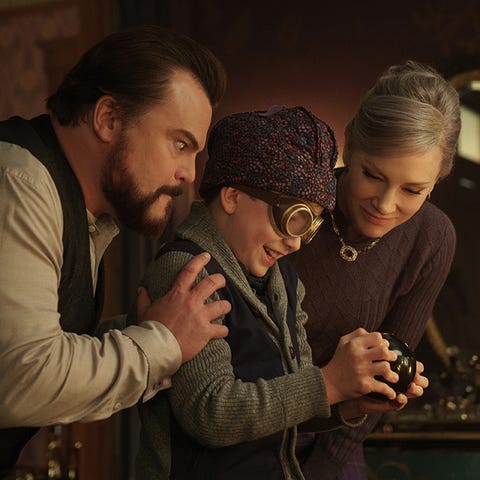 The House With a Clock in Its Walls (2018)
Based on the excellent YA novel by John Bellairs, this movie follows the story of a young orphan sent to live with his eccentric uncle — only to be pulled into a world of witches, warlocks, and ancient rivalries. Jack Black and Cate Blanchett ham it up as the boy's two magical guardians. 11+
DEAR DRACULA
When Sam asks his grandmother for a Dracula figurine, she tells him to write to Santa to ask for it as a gift. But Sam writes to Dracula instead and, well, you'll have to watch to find out what happens.
Scoob! (2020)
Did you know the Mystery Machine gang met on a Halloween night? This animated movie delves into the gang's origins, then solves a mystery that's more fantastic than it is terrifying. (Plus, there are plenty of Easter eggs for parents who might've grown up with old Hanna-Barbera cartoons.)
Ages: 7+
DOUBLE, DOUBLE TOIL, AND TROUBLE
Relive your childhood with your kids! Talk about a Mary-Kate and Ashley Olsen classic. Go for a trip down nostalgia lane with this movie where the twins set out to save their parents from their aunt and meet magical friends along the way.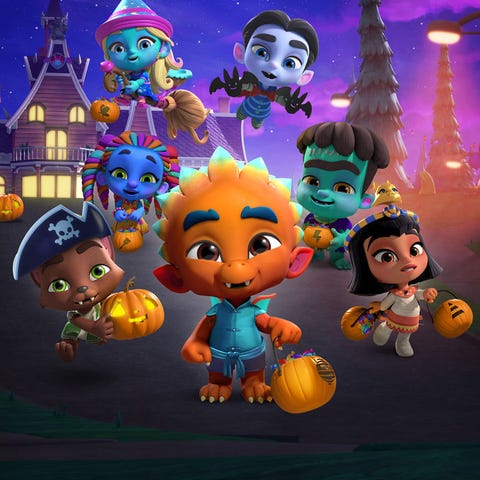 Super Monsters Save Halloween (2018)
For the littlest Halloween fans, Netflix offers this Super Monsters half-hour special, which actively shows preschoolers how the holiday's scares are mostly make-believe. The characters explain the tricks behind haunted houses and spooky decorations so they don't seem quite so horrifying anymore. A follow-up, Super Monsters: Vida's First Halloween, is a good one to follow it with. Ages: 4+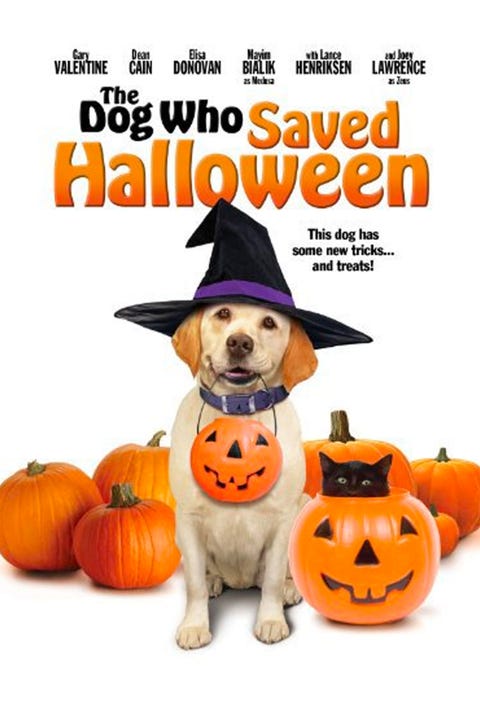 THE DOG WHO SAVED HALLOWEEN
Joey Lawrence plays a talking dog named Zeus and Mayim Bialik voices the scary canine he goes up against. Seriously, it doesn't get better than that.
Goosebumps (2015)
Jack Black returns again, this time as R.L. Stine for a movie based on Stine's beloved scary-book series. The plot weaves in lots of details that parents remember from the books and turns them into a whole new story. Ages: 9+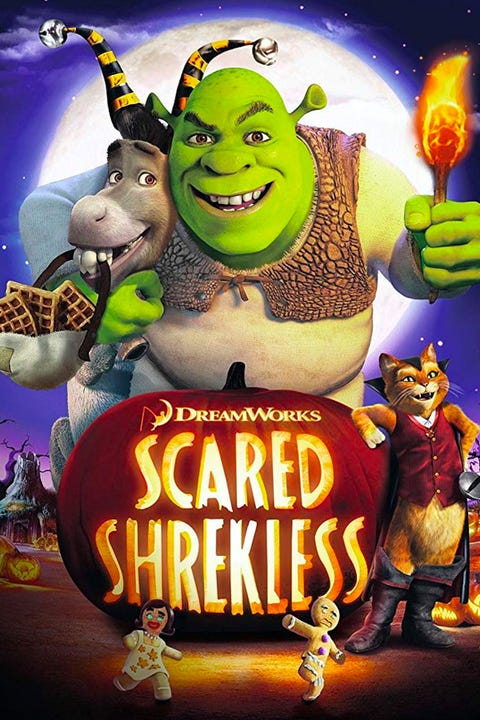 SCARED SHREKLESS
When Shrek and his gang find out they'll have to spend the night in Lord Farquaad's haunted castle, chaos ensues — and you can bet it's all hilarious.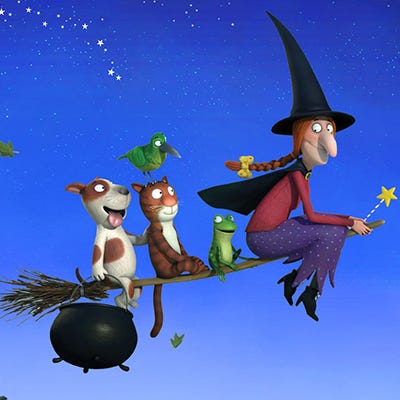 Room on the Broom (2013)
This short film, an adaptation of the book by Julia Donaldson, stars a witch, but she's by no means scary: She's quick with a smile and a laugh, and kind to the animals who all ask her for a ride. This one's so good, it was nominated for an Academy Award for Best Animated Short Film. Ages: 3+
TOWER OF TERROR
After being fired, an investigative journalist goes to an abandoned luxury hotel to find out why five people disappeared sixty years ago. You won't want to miss a young Kirsten Dunst as his sidekick.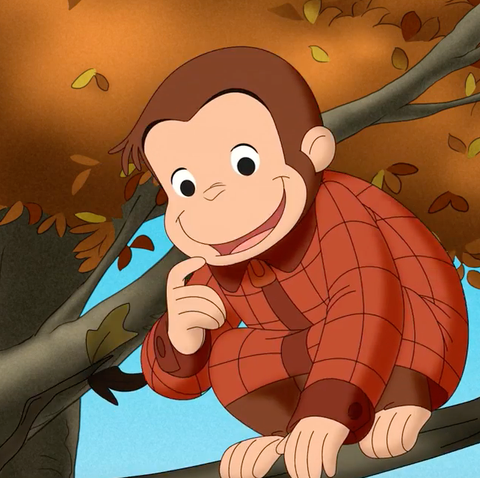 Curious George: A Halloween Boo Fest (2013)
Everyone's favorite cartoon monkey heads to a Halloween festival in this movie, where he tries to find a rumored hat-stealing scarecrow, attempts to make the perfect costume and tries to find a pumpkin to bring home — pretty gentle all-around. Ages: 3+
CASPER
Casper the friendly ghost helps a man and his daughter track down the ghost of the man's wife. In the process, Casper falls in love with the daughter and tries to bring himself back to life.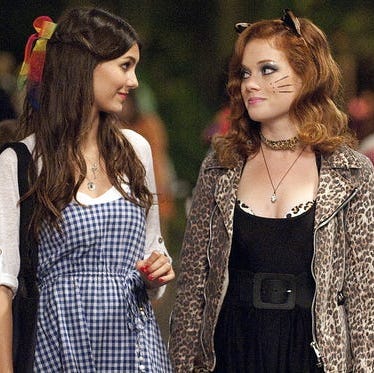 Fun Size (2012)
For older kids, this Halloween-themed caper comedy feels like a step toward more adult fare — but there's still no ghouls or gore. It's about a teenager who's tasked with babysitting her brother during trick-or-treating, only to lose him in a crowd of kids. Ages: 13+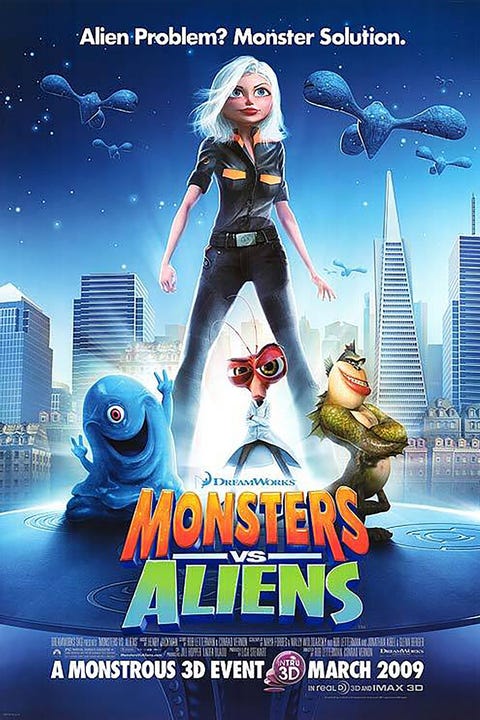 MONSTERS VS. ALIENS
Susan Murphy (Reese Witherspoon) has just been struck by a meteor, which makes her grow to be 50 feet tall! Now she must try to escape from government confinement with other fellow monsters.
Zombies
Both my granddaughters and grandsons love this series! A zombie and a cheerleader work together to show the town of Seabrook what they can achieve when they embrace their differences and celebrate what makes them a community.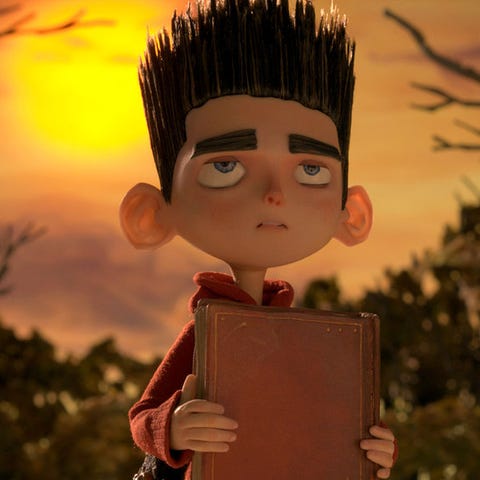 Paranorman (2012)
One thing we know for sure: stop-motion animation goes hand-in-hand with spooky scares. This movie, from the makers of Coraline, follows the story of a boy who can communicate with the dead, and he uses the power to unravel a town-wide mystery. Ages: 10+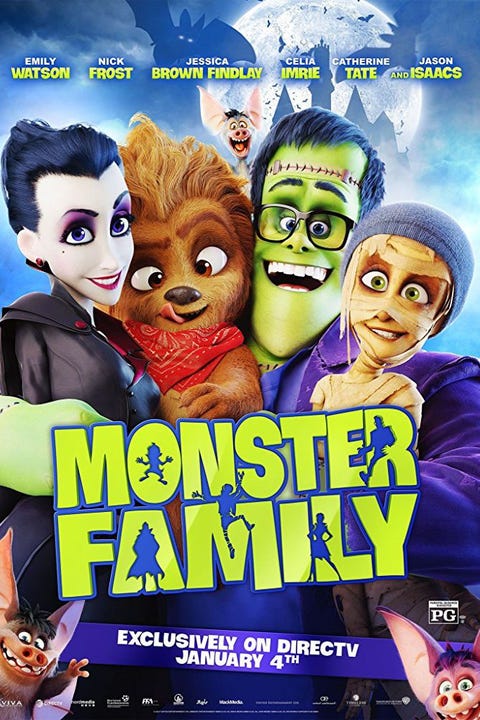 MONSTER FAMILY
The Wishbone family is not as happy as they seem. In order to bond more as a family, they plan a fun night out, but their plan quickly changes when they're turned into monsters.
Hotel Transylvania (2012)
Drama and hilarity ensue when a human discovers Dracula's faraway resort for monsters and other mythical creatures. The movie is from the POV of the monsters (drawn by beloved animator Genndy Tartakovsky), so they come across as the good guys. And, if your kids love this one, there are two sequels that follow it. Ages: 7+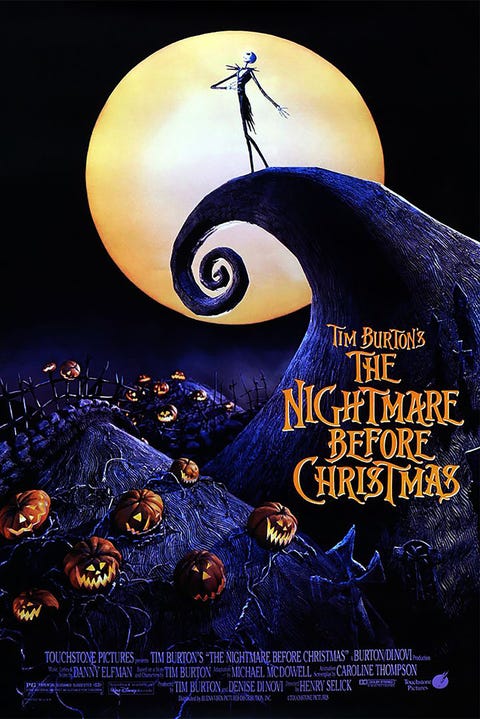 THE NIGHTMARE BEFORE CHRISTMAS
The self-proclaimed King of Halloween decides to try something new: scaring children at Christmas.
Monster House (2006)
This charming movie is about three friends who discover that their neighbor's house is a living, breathing monster — and they have to figure out how to stop it before the neighborhood goes to hell. Ages: 10+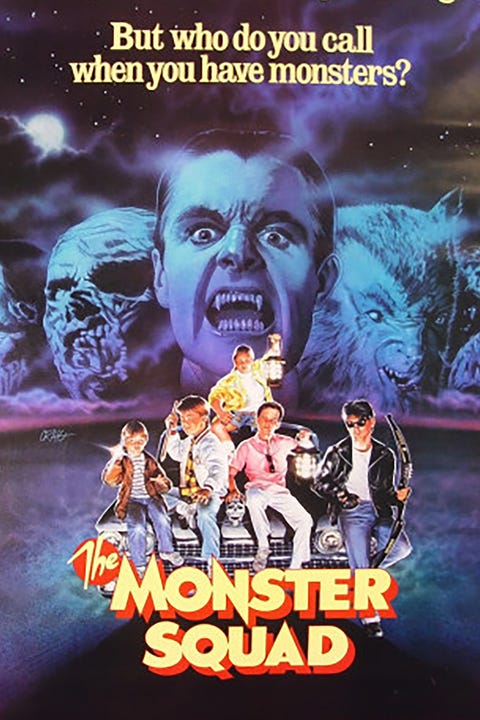 MONSTER SQUAD
Monster Squad is an '80s horror classic. Follow along as a group of preteens tries to stop Dracula before he and his monster friends take over the world. (This movie is rated PG-13 for mature themes.)
Corpse Bride (2005)
This Oscar-nominated stop-motion movie follows a young man who accidentally married a ghost. If you couldn't already guess, the movie is directed by Tim Burton (again), and it's done in his trademark macabre style. Ages: 10+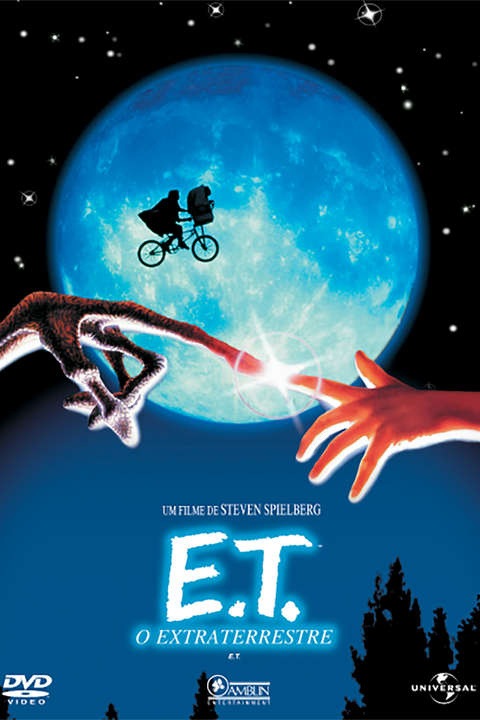 E.T.
A young boy, Elliot, finds an alien stranded on Earth and names him "E.T." The two form a special connection, and Elliot must help his new friend get home without government interference.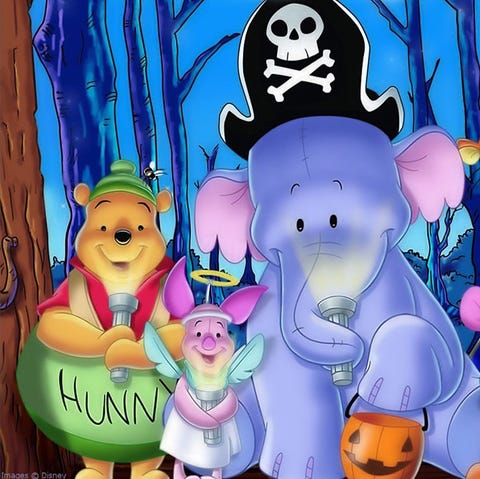 Pooh's Heffalump Halloween Movie (2005)
Tag along with Pooh's pal Lumpy, who's trick-or-treating for the first time. Just beware of the scary Gobloon, who turns anyone he catches into a Jaggedy Lantern. Ages: 3+
GHOSTBUSTERS
A team of scientists becomes "ghostbusters" to fight off the ghost population in New York City. They eventually find a portal to another dimension and must save the city from an evil creature, Gozer.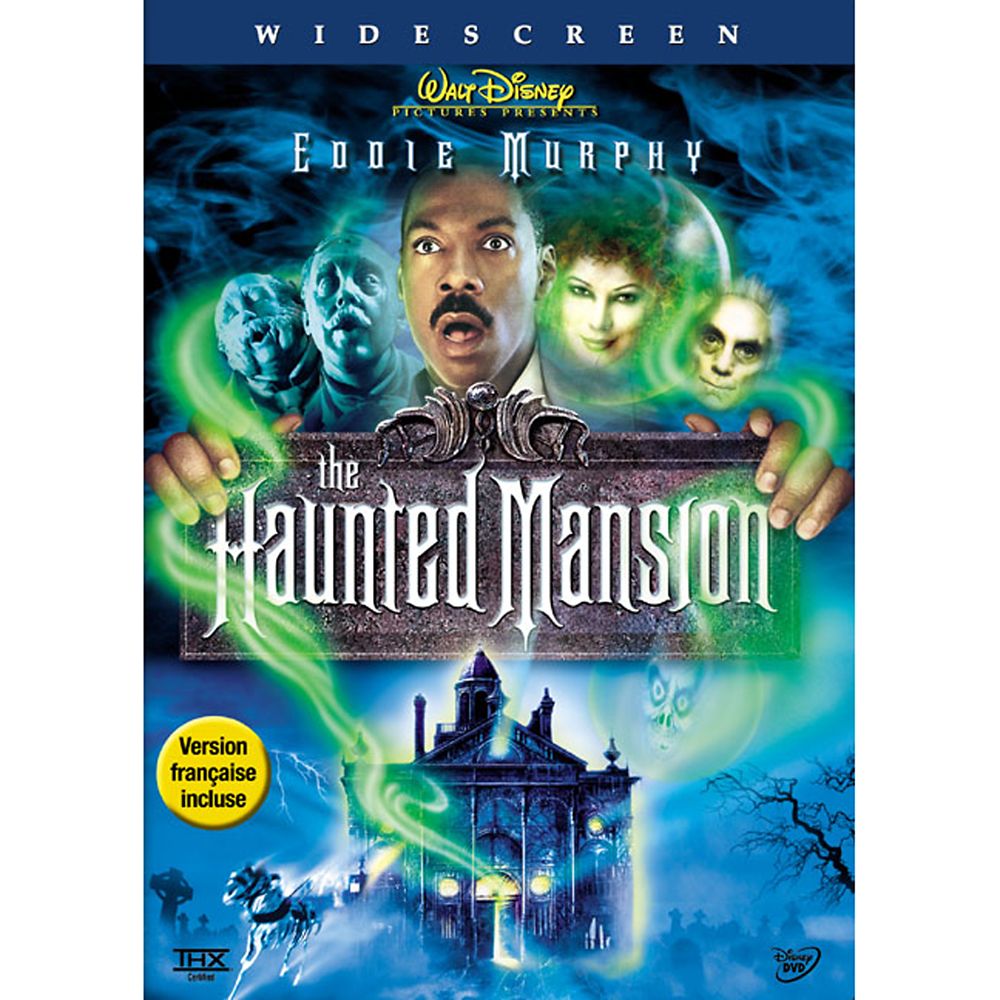 The Haunted Mansion (2003)
Based on the popular Disneyland attraction, Eddie Murphy stars in this film as a real estate agent who finds himself in a world of grim, grinning ghosts. Ages: 10+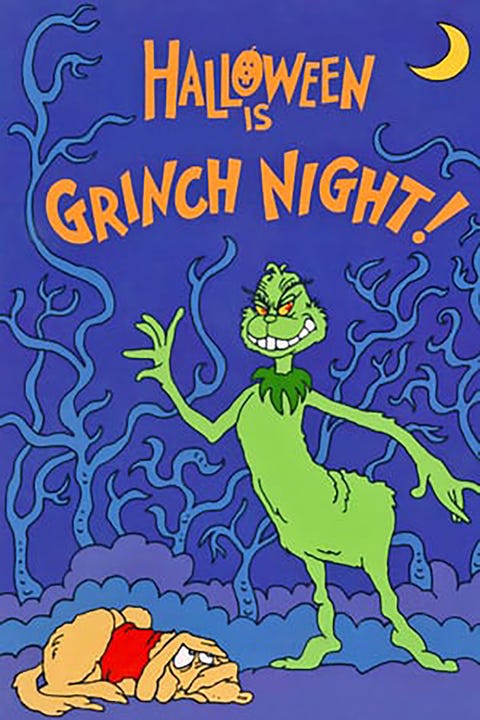 HALLOWEEN IS GRINCH NIGHT
Most people probably don't realize that there's actually a prequel to the famous How The Grinch Stole Christmas, and it's a Halloween story. This TV short about a terrible storm on Halloween night even won an Emmy.
Don't Look Under The Bed (1999)
In this Disney Channel Original, a young girl is framed for the Boogeyman's pranks. Can she clear her name? Ages: 8+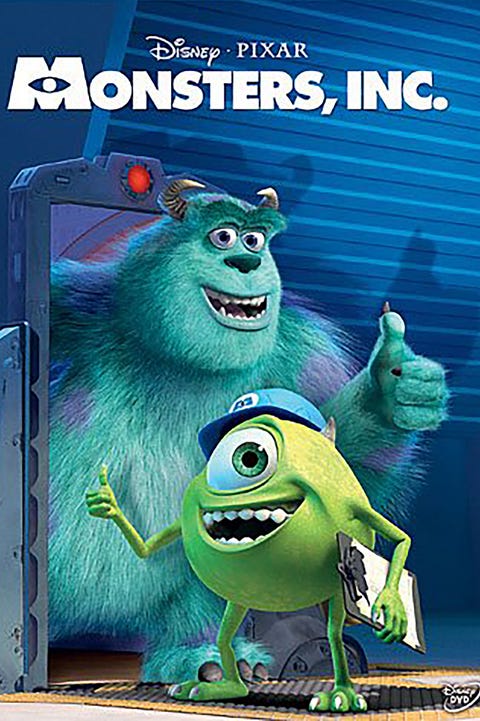 MONSTERS, INC.
Sully and Mike, two monsters working in the Monsters, Inc. factory, make an unusual friend — a little human girl named Boo. It's their job to get her back home to the human world safely.
Under Wraps (1997)
When three 12-year-olds accidentally revive an ancient mummy, chaos and adventure ensue — until they discover he needs to be back in his resting place by midnight on Halloween to find his long-lost love. Ages: 7+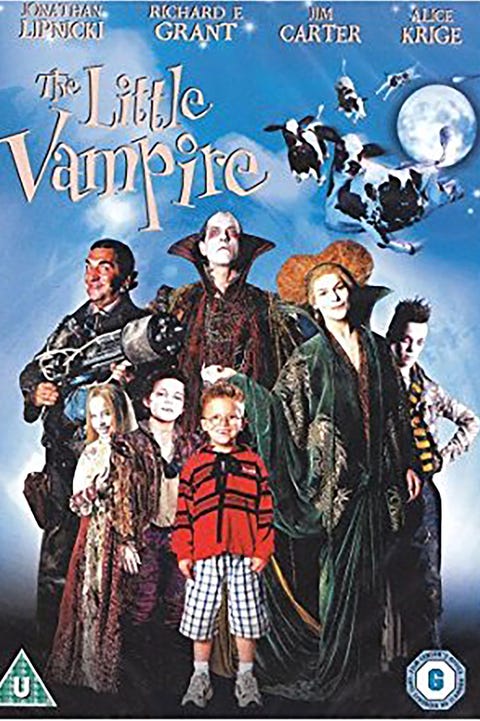 THE LITTLE VAMPIRE
After moving to a castle in Scotland with his parents, Tony makes a few new friends — a family of vampires. It's up to this young boy to save them from a vicious vampire hunter and help them become humans again.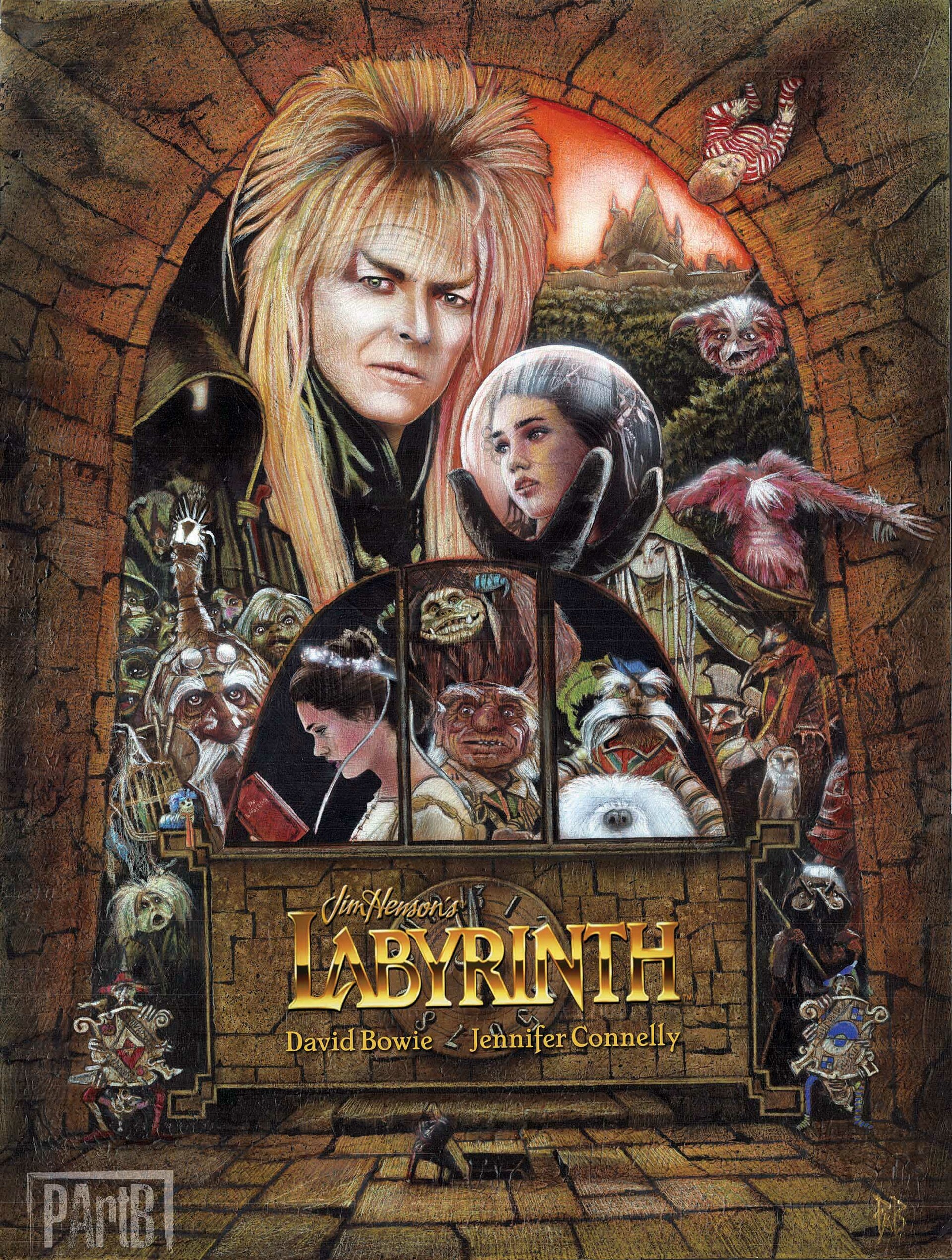 Labyrinth (1986)
A sneaky way to turn your kids into David Bowie fans, Labyrinth tells the story of a girl who accidentally wishes her baby brother away. He gets sent to the realm of the Goblin King (Bowie), and she has to save him before time runs out and he becomes one of the king's minions forever. Jim Henson's company fills out the Goblin King's world with amazing puppet creatures. Ages: 8+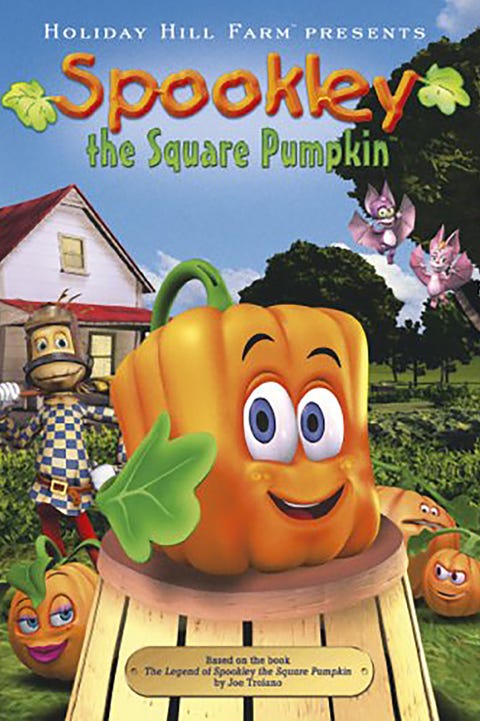 SPOOKLEY: THE SQUARE PUMPKIN
Young children will love Spookley, a square pumpkin who learns it's okay to be different. This Halloween-themed movie deals with bullying and teaches children how to embrace being themselves all year round.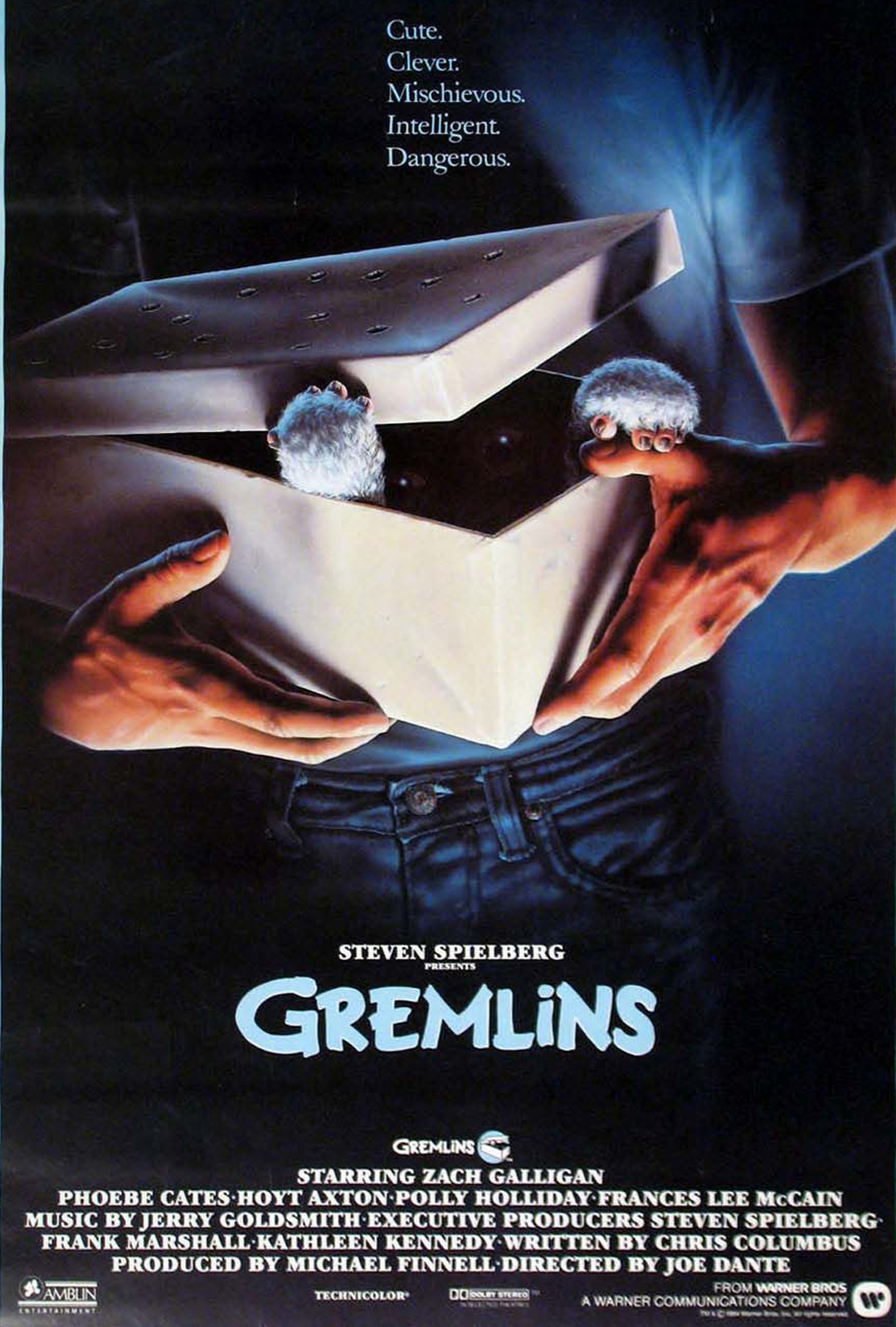 Gremlins (1984)
Director Joe Dante pulls off a difficult feat in this movie: The creature he makes is so cute and cuddly — but it spins off into critters that are truly terrifying. Their hijinx mix suspense, action laughs and scares in equal measure. (The sequel is definitely tipped the scales more towards comedy.) Ages: 12+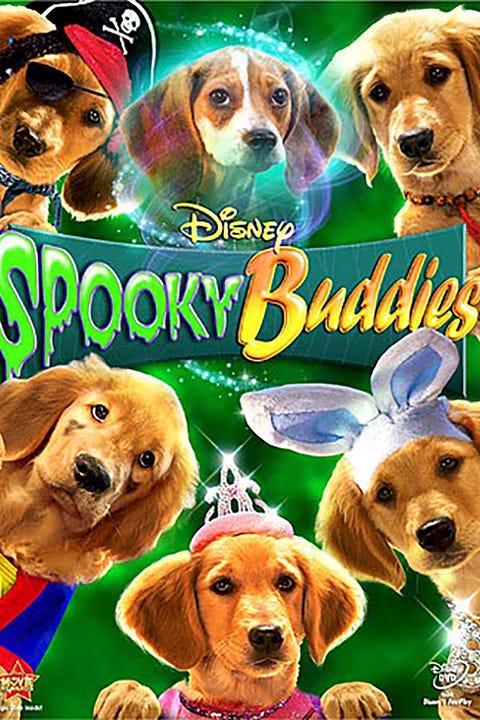 SPOOKY BUDDIES
Your kids' favorite golden retrievers are back for a Halloween adventure.
Young Frankenstein (1974)
Routinely named one of the funniest movies of all time, Mel Brooks' over-the-top comedy still stands up. Ages: 12+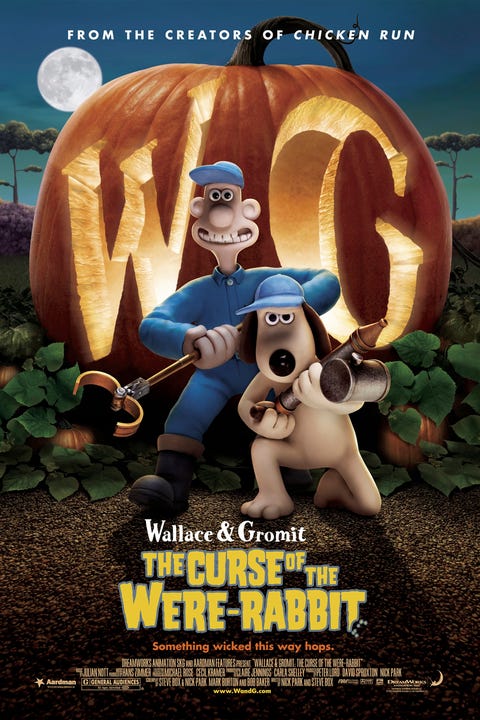 WALLACE & GROMIT: THE CURSE OF THE WERE-RABBIT
In this installment of the British stop-action series, Wallace and his trusty dog Gromit set out to solve the mystery of why so many gardens in their town are being sabotaged.
The Adventures of Ichabod and Mr. Toad (1950)
If your kids don't already know Washington Irving's classic The Legend of Sleepy Hollow, Disney provides the perfectly scary introduction. Bing Crosby and Basil Rathbone provide some of the voices. The movie also comes with a not-at-all-Halloween-related adaptation of The Wind in the Willows, which can provide comic relief after you watch the scary Ichabod story.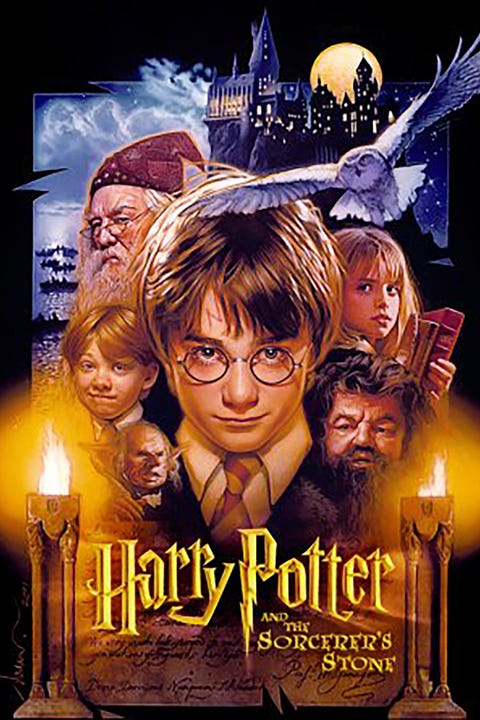 HARRY POTTER AND THE SORCERER'S STONE
Okay, this isn't technically a Halloween movie, but witches and wizards count as scary stuff by most standards. Plus, Lord Voldemort is the definition of terrifying.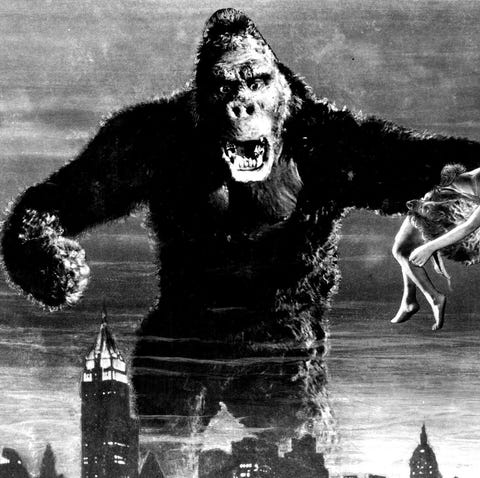 King Kong (1933)
Introduce your kids to the world of classic cinema with this groundbreaking movie. You'll have to talk to them about some of the ways this movie is dated (especially the outdated the portrayal of natives), but the special effects look ahead of their time, and the monster-on-monster action is still thrilling today. Ages: 10+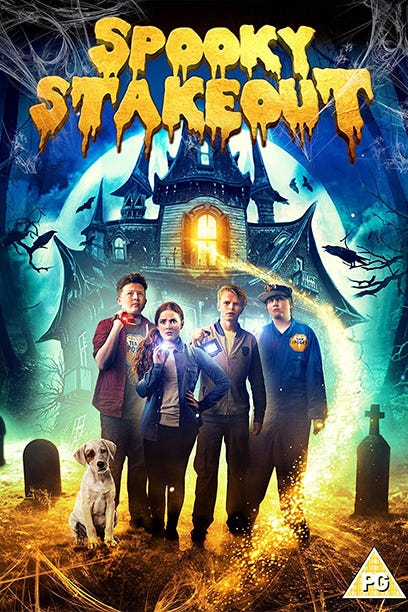 'Spooky Stakeout'
Four young detectives are hired to figure out what secrets hide in a local ancient castle.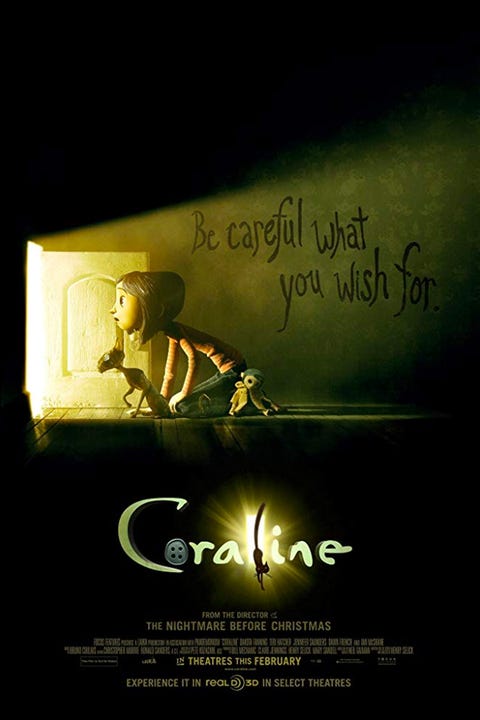 'Coraline'
When a young girl named Coraline is accidentally transported to what at first resembles a better version of her universe, she's thrilled. Except this new realm is not what it seems.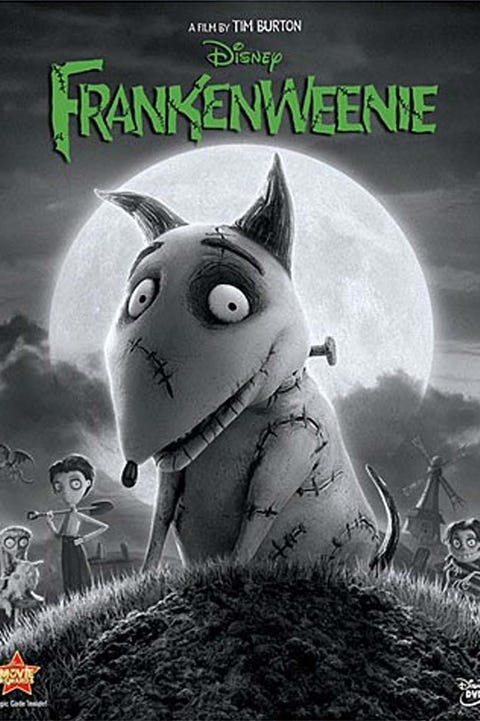 Frankenweenie
In this black-and-white film, young Victor brings his dog Sparky back to life in a dangerous science experiment that comes with serious consequences.