Tips and Tricks to Survive the 3rd Trimester
It feels like it will never end and at the same time, you never feel ready. Tips and Tricks to Survive the 3rd Trimester.
I'm tired, grumpy, no fun, and at times hormonal, all of which I feel like is because I only have 2 weeks left until baby. I feel like there is no being ready, there are so many things that feel uncertain. When will the baby actually show it's cute face? How big will it be? Grey was in newborn clothes for a long time and some people's kids are never in them at all. Do I bring up his old clothes or even waste my time?
I still keep finding things to clean and they are always things I can't do myself. Such as things that require me to bend over for long periods of time. I know my toddler can sense something is about to change, he is way clingy and cuddly. I am definitely not complaining, but it's out of character for him for sure.
Decorations. Oh my gosh. Decorating the nursery has been nuts. Every time I get something done I find something else I want. I ordered a bunch of the decorations a month ago, and you guessed it. Most of it is still not here. Not to mention I ordered some vinyl clouds on Etsy and they are coming from China. With the Coronavirus obviously there are shipping delays, and now can we get Coronavirus from a package? Am I endangering my family? It's already shipped so it's not like I can cancel it now?! All these crazy things!
Everything is making me cry lately. Like stupid stuff. I know I'm being ridiculous but it doesn't stop the tears from flowing. My husband just laughs, and it does make me mad because I know I'm being crazy!
#1 Warm Evening Bath – My back is literally killing me. I hate to complain about it but it makes me want to cry (yes, another thing to make me cry). I take a warm bath every night because it helps relax my muscles, which in turn helps me sleep better each night.
#2 Organize Baby Stuff – Again you will never feel 100% ready and you will always think of things that you will need. Every kid is different, and there are things that you will have never thought of. You can do your best in finding things that you will need, but don't stress if you realize you forgot something.
#3 Plan for your other children – We are so lucky that we have so many people who want to help us. My little sister is going to help watch Grey while we are at the hospital having a baby. It's a huge relief to have a little sister who is my best bud and that my son thinks walks on water. She is the funniest aunt a kid could ask for.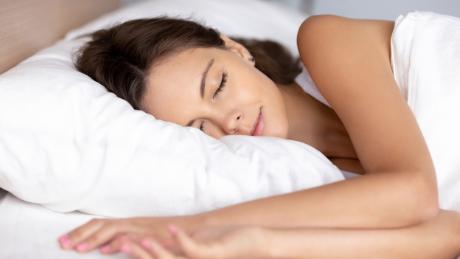 #4 All the Sleep – Honestly, if you feel tired you should sleep. Even a little 15-minute power nap can make a world of difference. It helps me to have lots of pillows to shove all around my body. The body pillows are not my favorite, but I know a lot of women who love them.
#5 Foam roller and tennis ball – Ease your pains by rolling out. I get Sciatic nerve pain all the time. We bought a foam roller at Costco and it has seriously helped. There are a bunch of Youtube videos that give you different stretches that can help ease your pains.
BABY?