20 Fun Spring Activities To Do With Your Kids
20 Fun Spring Activities To Do With Your Kids! I LOVE LOVE spring!!!!! Everything feels new again and I'm so excited to get out of the house and do fun things with my family.
If you're like me, you want to do everything right now and I don't want to forget my ideas, so I love to have a list so I can check them off. I guess you can say that this is my family's spring bucket list!!! I hope you can find some fun ideas for your family too.
20 Fun Spring Activities To Do With Your Kids
1. Dutch Oven Cooking: We live close to a lake and several Sunday afternoons, after church, we all gather down at the lake for Sunday Dinner.
2. Hot Dog Roast: This is so simple. You can do it at a campground, backyard or even in your fireplace. The kids will love it because it's out of the ordinary.
3. Let's go fly a kite. Spring screams kite season!!! You can get a cheap one at the Dollar store or even let your kids make one out of a store plastic bag.
4. Art Day: Take the whole family outside with a big box of chalk and express yourself!!!
5. Ice cream in a bag: This is such a fun activity and you probably have everything in the house to do it.
6. Plant a flower: Kids love to watch things grow, especially if they have had a hand in the process.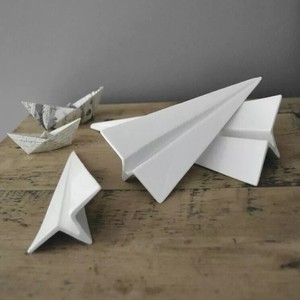 7. Paper Airplane Competition: Take your old newspaper and let everyone make their own plane, and see who's plane can go the farthest.
8. Scavenger Hunt: When my kids get bored when a friend comes over, I always make them a scavenger hunt. Even older kids love this!
9. Bug Hunt: The Dollar Store sells bags of bugs!!! Scatter them around the yard and let them find the bugs.
10. Picnic: You can even have a picnic in your backyard or even inside if it's raining!!!
11. Puddle jumping: Spring brings rain showers and great for puddle jumping. My girls LOVE to do this!!
12. Feed the ducks: We have a pond at one of our parks that is full of ducks. Get a bag of old bread and feed the ducks!!
13. Investigate a crime: Set up a crime scene and leave clues for your kids to find. Let your cute little detectives do their job!
14. Camp out: Set up a tent in the backyard and if it's warm enough, sleep out, and if it does not make a tent inside.
15. Go on a Hike: Explore your area. Even small kids like to explore new things.
16. Get Crafty: Go on a walk and let the kiddos collect things; leaves, rocks, flowers, grass, twigs, etc., and then let them create!
17. Dollar Store Crafts: I love the Dollar Store!! They have so many little crafts for your kids to do and everything only costs a dollar!!
18. Local Museums: Visit a local museum, even if it's not a children's museum, kids love to learn!
19. Make your own bubbles: Fun to make and fun to pop!!
20. Dig for Dinosaurs: Freeze plastic dinosaurs in a bowl of colored water. Pop the frozen dome onto a baking sheet. Let the kids spray the dome with water to discover the dinosaurs. Good clean fun and they will love it.