Happy Halloween eve! I would love to hear what you are doing this year to celebrate. Doesn't it feel like this month has gone by fast? Sunday is the time change. Whoa, this is just crazy!
It's that time again. Kimberly's Friday Favorites! You know the routine, sit back, relax, put up your feet, and grab that Diet Coke. Let's do it!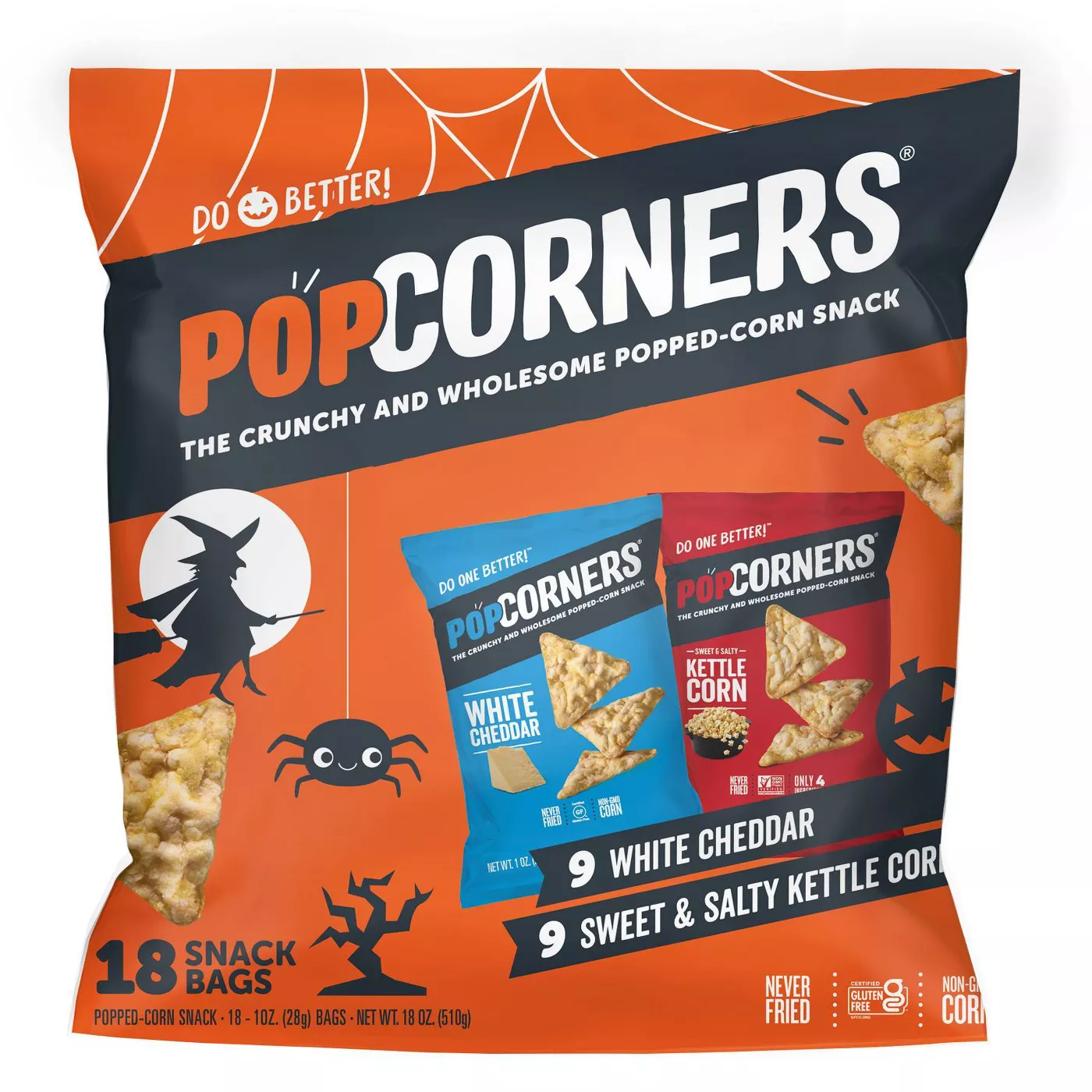 PopCorners Halloween Multipack 18oz/18ct
Looking for an alternative to candy this year? PopCorners' first-ever special edition Halloween packaging is now available at Target stores nationwide for $10.99 per multi-pack. These air-popped, never-fried, gluten-free, and insanely delicious chips are the perfect treat for families who are looking for a better-for-you, better-tasting snack on Halloween.
These healthy snacks are inspired by PopCorners' mantra, Do One Better™, which is found at the top of every brightly colored bag. This mantra demonstrates the brand's commitment to providing high-quality products made with the best ingredients that help their fans take small steps toward living their best life – whether that's running a little farther, laughing a little louder, or snacking a little healthier.
By partnering with family farmers from Nebraska, PopCorners guarantees that its products are made with high-quality, Non-GMO Project Verified corn. The crisps are made by a unique and simple air popping process that results in a crunchy, tasty popped snack. While this commitment to Do One Better is at the heart of the PopCorners brand, it expands past a great snacking experience and aims to inspire others to take one step further to better their own life.
To be honest, when I say this, I thought what the heck? Then my husband reminded me how many times I have eaten a burger that dripped on my shirt. I was sold! It's a kickstarter, so go check it out!
I have been searching for a frying pan that had a lid that fits well on my stovetop and works really well! This is what I found and it's pretty too!
My teenager told me that we needed to get masks that weren't blue and she blew my mind when she told me that there were black ones.