Hello Ladies! Happy Friday! This week has gone by so fast and September is almost over! Can you believe that??? I'm really excited to share with you my finds for this week.
You know the drill… sit back, kick up your feet and grab that Diet Coke. It's time for Kimberly's Friday Favorites!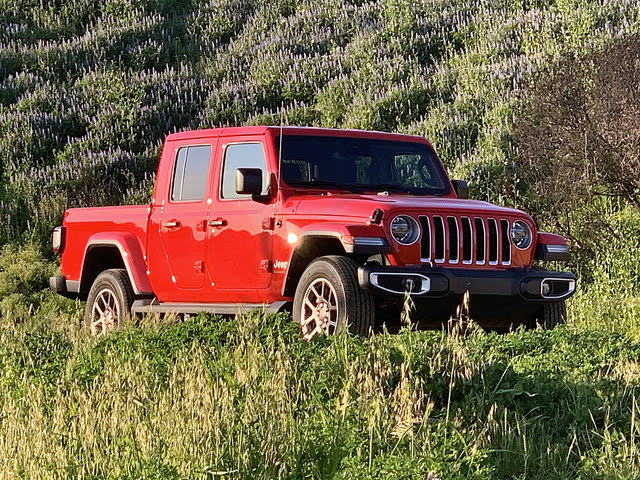 Meet my new baby! I'm super excited! We have been driving the Polar Bear ( white Tahoe) for several years. It's been great but it was time to find something that screams "Kimmie"!
We test drove an Infiniti crossover and thought we were going to buy it but then I went to show Ben and he told me there wasn't anything special about it.
I'm really weird because I have always loved cars that looked different than the popular style. At first, Lisa and I thought the Gladiator was ugly but we decided that it was so ugly to was cute!
Plus, I love red!!!!
Hailed as "the most addicting salsa in the world," this is what started it all. the flavors bring a flare that creates a craving for more, to explore what could be. You'll ask yourself questions you can't answer, but you know that you'll always be alright, as you take bite after bite after bite…
It's my birthday twins' birthday in October. When I asked her what she wanted for her birthday, she told me about squishmallows. I hadn't heard of them before and maybe you haven't either so here's a brief description.
Squishmallows collection has offered comfort, support, and warmth as a couch companion, pillow pal, bedtime buddy, and travel teammate.

Easily washable and dryable
My mother in law loves to make dishrags. She was on the search to find this yarn because it's supposed to help scrub your dishes. We found it! For you knitters that love to make dish rags, you're welcome! lol!!!