HAPPY VALENTINE'S DAY. My exclamation key isn't working on my keyboard. I can't handle it. Anyways, it's Friday. I hope you have some great plans for tonight, even if it's just staying home and cuddling. Cuddling your significant other, your pet, your child or a box of chocolates. I have a great list of Kimberly's Friday Favorites, so sit back, kick up your feet, and grab your Diet Coke. Let's get started.
CROWN & PAW: When I was asked if I wanted a sample of this, I really didn't know what to expect. I sent a picture of Dani into the site and waited. Oh my gosh, it brought a smile to everyone in the family's face when we opened the box. If you have someone in your family that loves their pet and you need to find a present for them, I would hight recommend this.
vitafusion Gorgeous Hair, Skin & Nails: Having 4 daughters, this has been a subject for discussion several times. We have tried several different supplements that claim to help with the growth of your hair. A lot of the gummies were nasty in taste but this one is good.
MADE GOOD: This product contains organic ingredients and is made in a purpose-built allergen-free facility. Kids love them because they are so delicious. Enter for your chance to Win a $500 Target Gift Card
PIGGY PAINT: I have 4 granddaughters that love to look pretty. Piggy Paint is a fun way for them to do that. Piggy Paint polishes are safe for all ages. They dry to a hard finish that won't peel off and are fun for an at-home spa day, a special party or anytime.
STUFFED PUFFS: This is such a cool product. Stuffed puffs have real chocolate inside the marshmallow. The chocolate melts while the marshmallow is being roasted. Perfect. Can you imagine using this in your favorite recipe?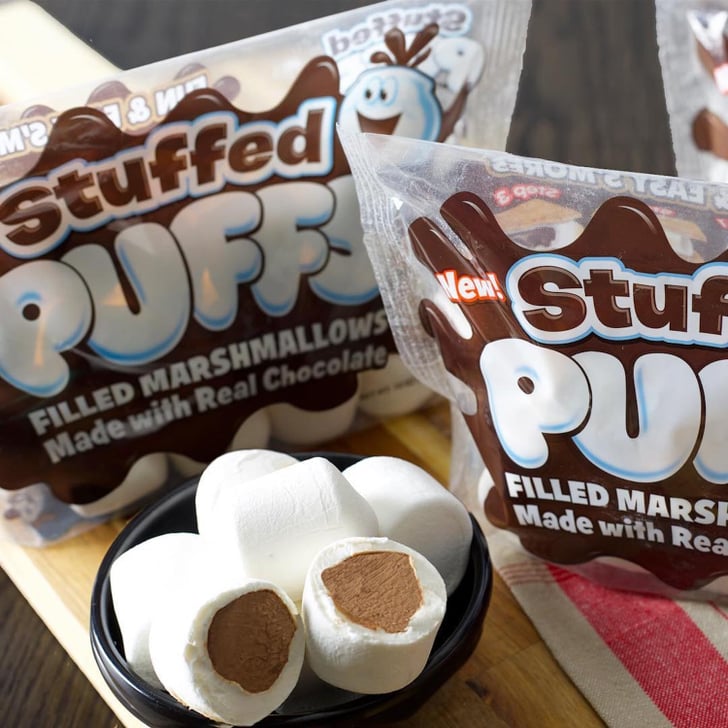 PET PLATE: Are dog, Dani, is truly a member of our family. It matters what we feed her. That's why we were so excited to find this brand. It's a dog food that is made with real ingredients in a human-grade kitchen. They tailor meals specifically for your dog, which are delivered to your doorstep.
HandsOn Gloves: HandsOn Gloves are a revolutionary concept that reaches far beyond the traditional curry combs, mitts and shedders on the market today. Wet or dry, they won't slip or fall off while providing you and your animals with a more thorough and enjoyable bathing and grooming experience.
Thames & Kosmos Rainbow Gummy Candy Lab: Make your own delicious and fun unicorn, Cloud, and rainbow-shaped gummies! Concoct a spectrum of flavors and colors to personalize your creations. Investigate the scientific properties of natural Polymers as you cook up these delicious treats! Learn about colors and color mixing as you make a yummy gummy rainbow. Includes all food ingredients needed (including gelatin mixture, red, yellow, blue, and white gummy candy colors), A candy-making mold, as citric acid to make sour gummies! A fun, 16-page, full-color manual guides your gummy making and experiments. Some ingredients processed in facilities that also process milk, egg, tree nuts, wheat, peanuts, and soybeans.
Magformers Mini House 42 Pieces Pink and Purple Colors: Build with 12 triangles, 18 squares, 4 windows, 6 walls, and 1 tree. STEM Accredited by STEM.org. Perfect for brain development, critical thinking, and education. Step-by-step educational idea booklet with following along with ideas and instructions. Neodymium rare-earth magnets for guaranteed connectivity. Compatible with all Magformers shapes and accessories. Super-strong, safe and durable BPA-free High-Quality ABS plastic. Conforms to CE, ASTM, and EN71. Ages 3 years and up.