It's that time of the week again! Cassie's Friday Favorites!
The first favorite is Hallmark Christmas movies! Nothing puts you in the Christmas spirit quite like Hallmark Christmas movies! They may be cheesy but I love all the love stories!
Second favorite is Garland! Matt says that my dad and him do not understand it, but I don't care! We bought some beautiful garland from wayfair.com this week and I can not wait until it comes so that we can put it up!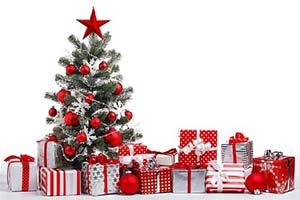 Third Favorite is having a cute baby and husband to buy Christmas for! I love giving gifts! I love even more getting gifts for my cute boys! I may have gone a little overboard this year but I don't regret it in the slightest.
The fourth Favorite is Cinnamon scented candles. Tis' the season for cinnamon scented everything. I think it's because my mom always had cinnamon scented candles and now I just love them! It's a memory!