Bacon and Roasted Tomato Grilled Cheese Sandwich
I've always been a sucker for a delicious grilled cheese sandwich. After all, how can you go wrong with OOEY GOOEY CHEESE, bacon, roasted tomatoes, and crusty garlic bread?! I can tell you're salivating just thinking about the cheesy goodness so let's just get on with, shall we?
Bacon and Roasted Tomato Grilled Cheese Sandwich
Creamy Havarti Deluxe Grilled Cheese Sandwich
3 vine-ripened tomatoes
3 T. Medium Asiago cheese, shredded
1 block of Creamy Havarti cheese, sliced thick
1 T. Garlic Powder
6 slices of crusty bread
3 T. softened butter
9 slices of bacon, cooked
Directions: Preheat your oven to 425 degrees Fahrenheit. Slice your vine-ripened tomatoes.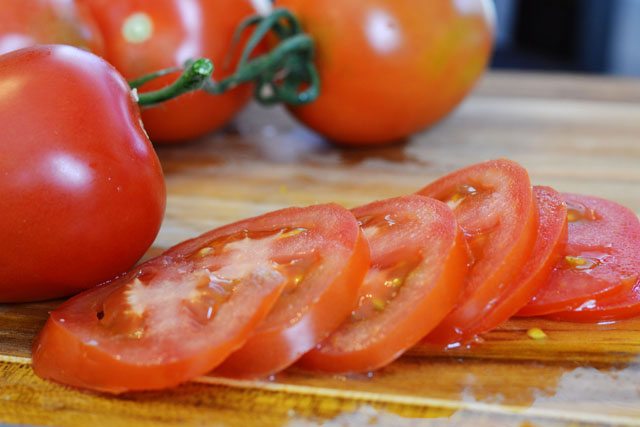 Spread your tomatoes out on a cookie sheet, sprinkle with Medium Asiago cheese, and a little garlic powder, bake for 10-15 minutes, or until the cheese is melted and the tomatoes are bubbling.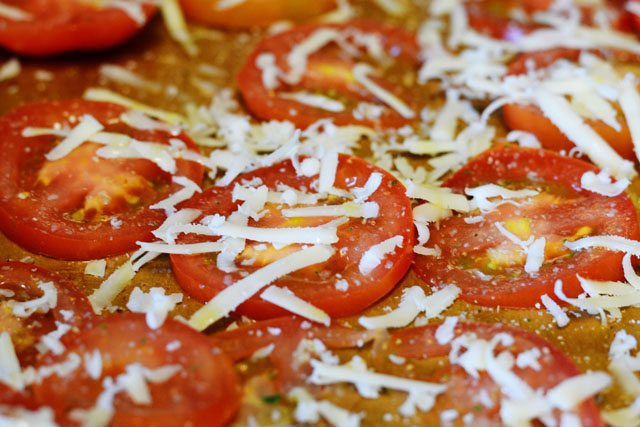 I cooked my bacon in the oven with the tomatoes, it's easier and less messy that way, but you can do whatever your little heart desires.
When your bacon and tomatoes are done, heat a heavy skillet or pan over medium-high heat. Spread butter on one side of your bread and sprinkle with garlic powder. Place buttered side down in hot skillet, and immediately top with Creamy Havarti cheese.
Be generous my friends, you won't regret it. Top cheese with 3 slices of bacon and sliced tomatoes and cover for a few minutes until the Creamy Havarti starts to melt. Remove lid and sandwich the bread together, continue cooking until the bread is golden brown and crunchy!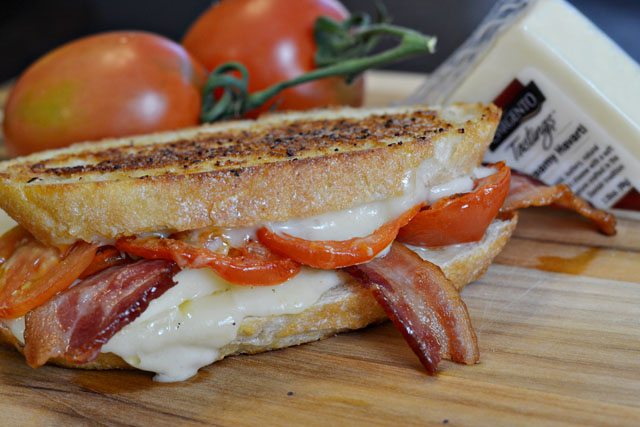 Mmm, the gooey cheese is calling my name. So delicious!