PB and Ice Cream Sandwiches!
Who can resist a simple and delicious treat on a hot Spring day? I had some of Kim's famous Peanut Butter cookies laying around so I just used some yummy Peanut Butter and chocolate ice cream to turn them into ice cream sandwiches. It was so easy!
You could easily make them ahead of time, wrap them in wax paper, and save them for a big event.
I also like the idea to have to build your own ice cream sandwich bar like this one from Yellow Bliss Road.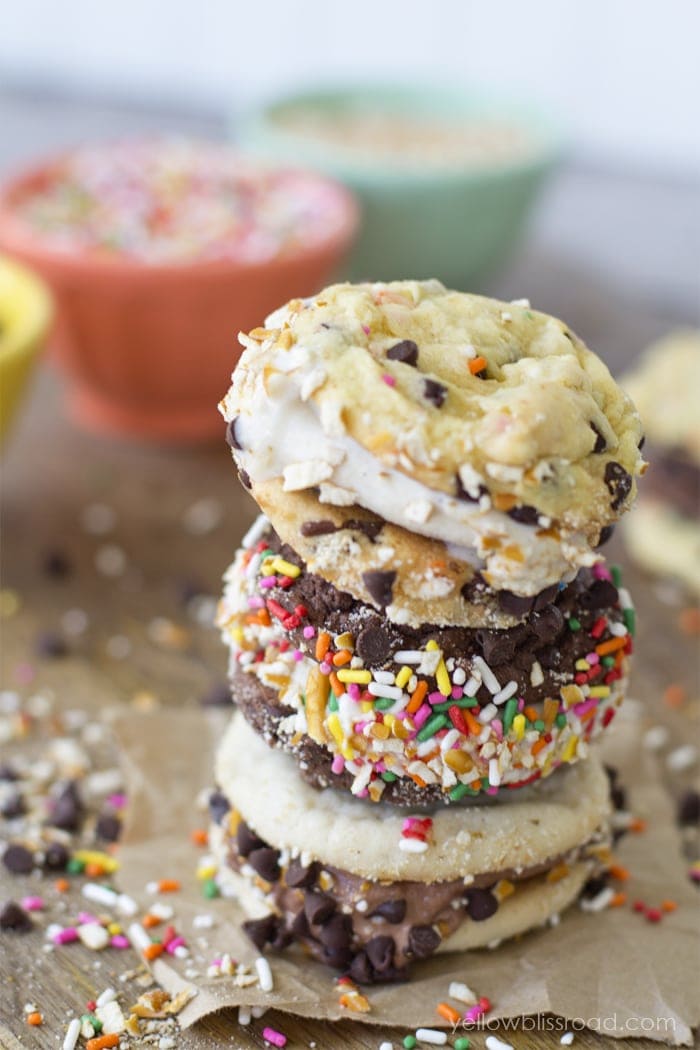 This is pretty much the simplest idea for a deluxe treat! Get creative!